Hard data drawn with a soft crayon
This year, our project is more economical in terms of colours, but with stronger contrast. Each chapter has a leading and complementary colour.
Openwork illustrations are a combination of simplified geometry with painterly patterns and textures.
We drew: 60 icons, 74 illustrations, and made 22 animations.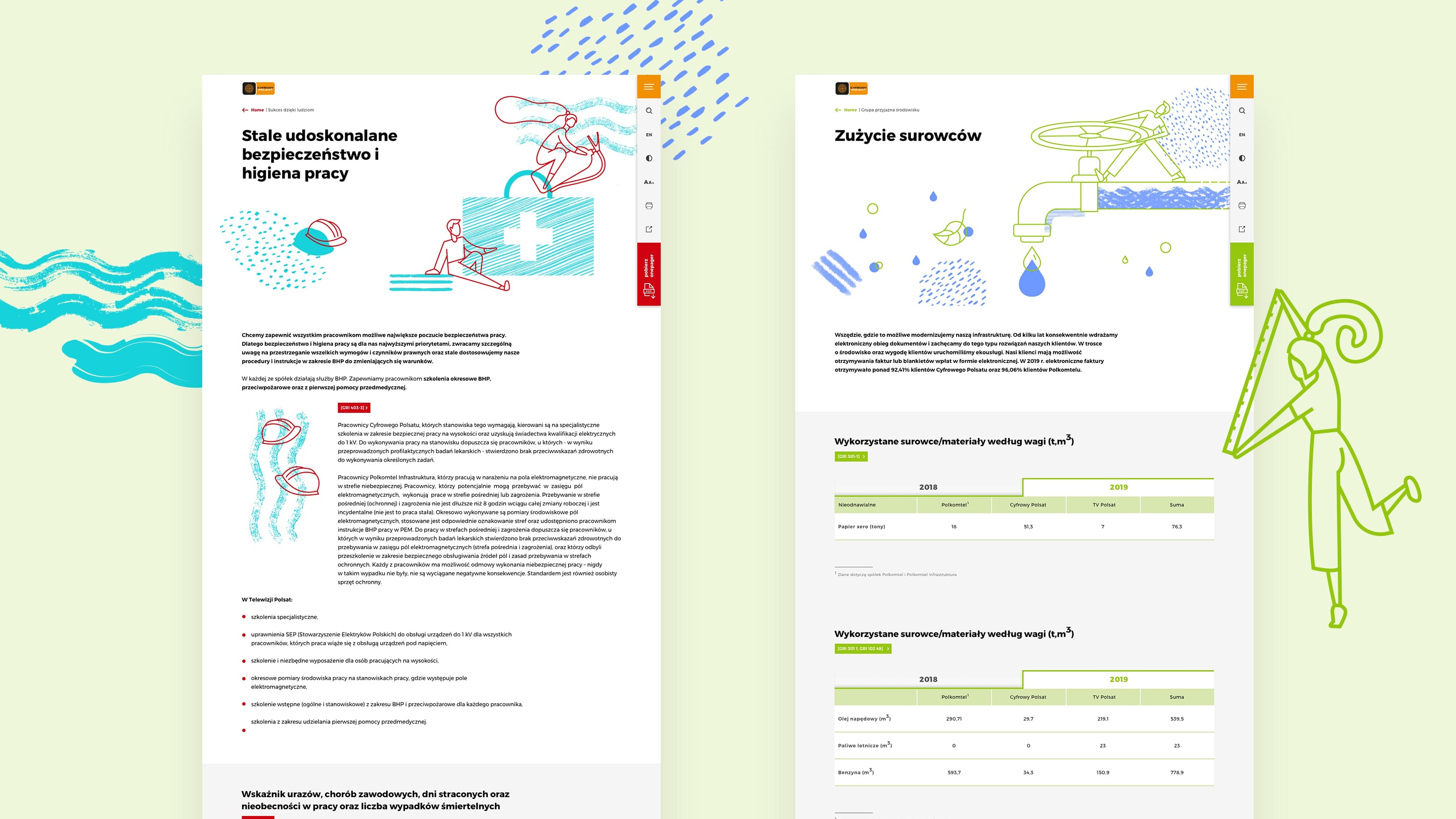 We report for the third time
The structure of the report is based on proven and very well-received solutions. As every year, we put a strong emphasis on differentiating content and data, interspersing them with graphics to make hard data easy to read.
Onepagers were created for each chapter of the report – shortened versions of key information for download. The entire report was submitted in two languages (Polish and English).
2020