LET'S GO FOR A BEER
Our studio had an honour to create a complex visual identification of a craft brewery…no matter how you want to approach it.
The project gained recognition of the experts and was awarded at the II Polish Exhibition of Graphic Symbols.
It was an interesting challenge for us to mix old Slavonic themes with modern spirit of this brand. And we succeeded.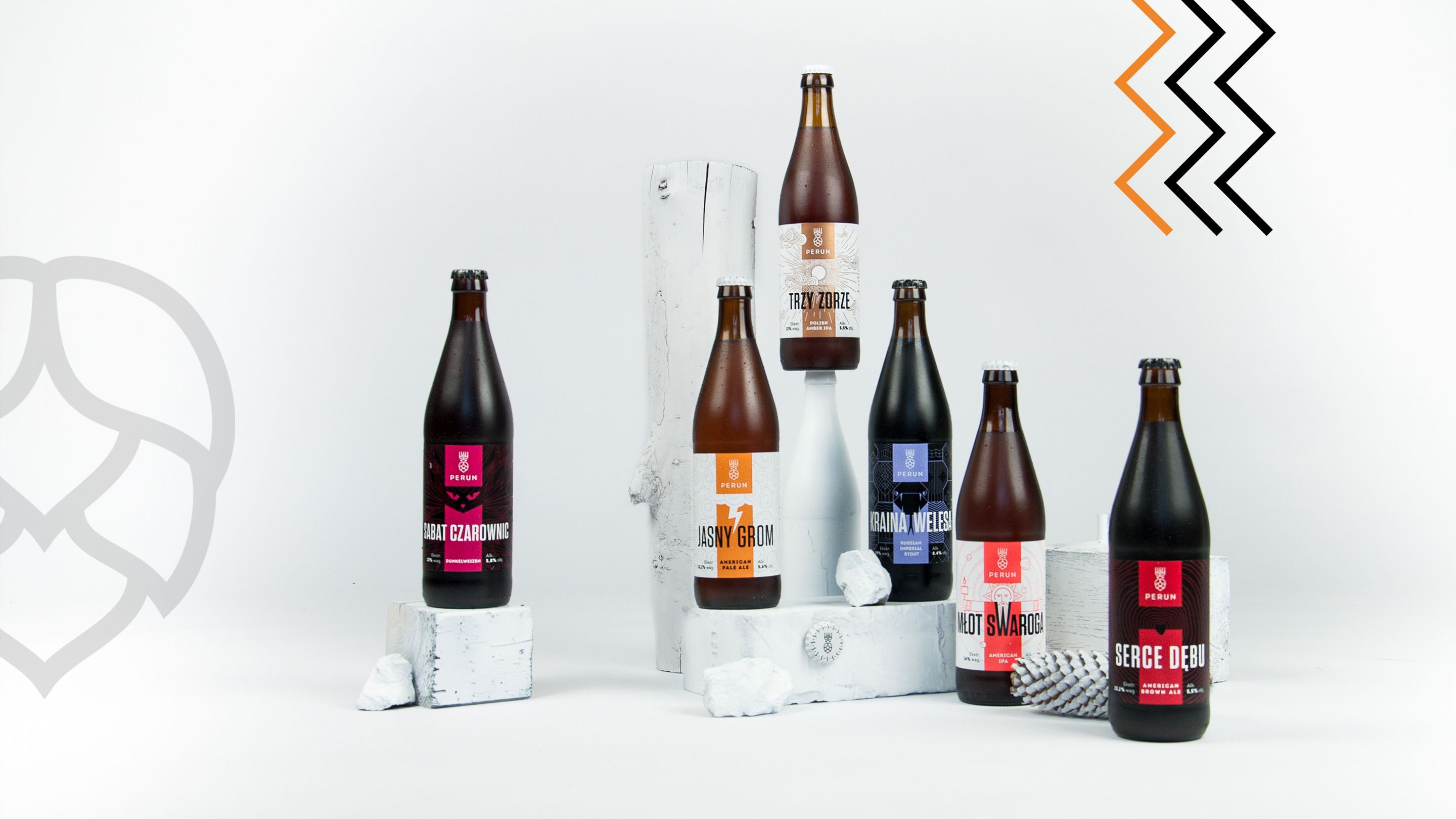 GODS ARE TRENDY
When creating the logo of PERUN, we referred to the main ingredients of the ambrosia of gods. A graphically minimalistic grain ear is a Slavonic diadem – or crown – and a hop-cone seems to form part of the ruler's beard.
We created a majestic and at the same time synthetic and modern image of a craft brewery.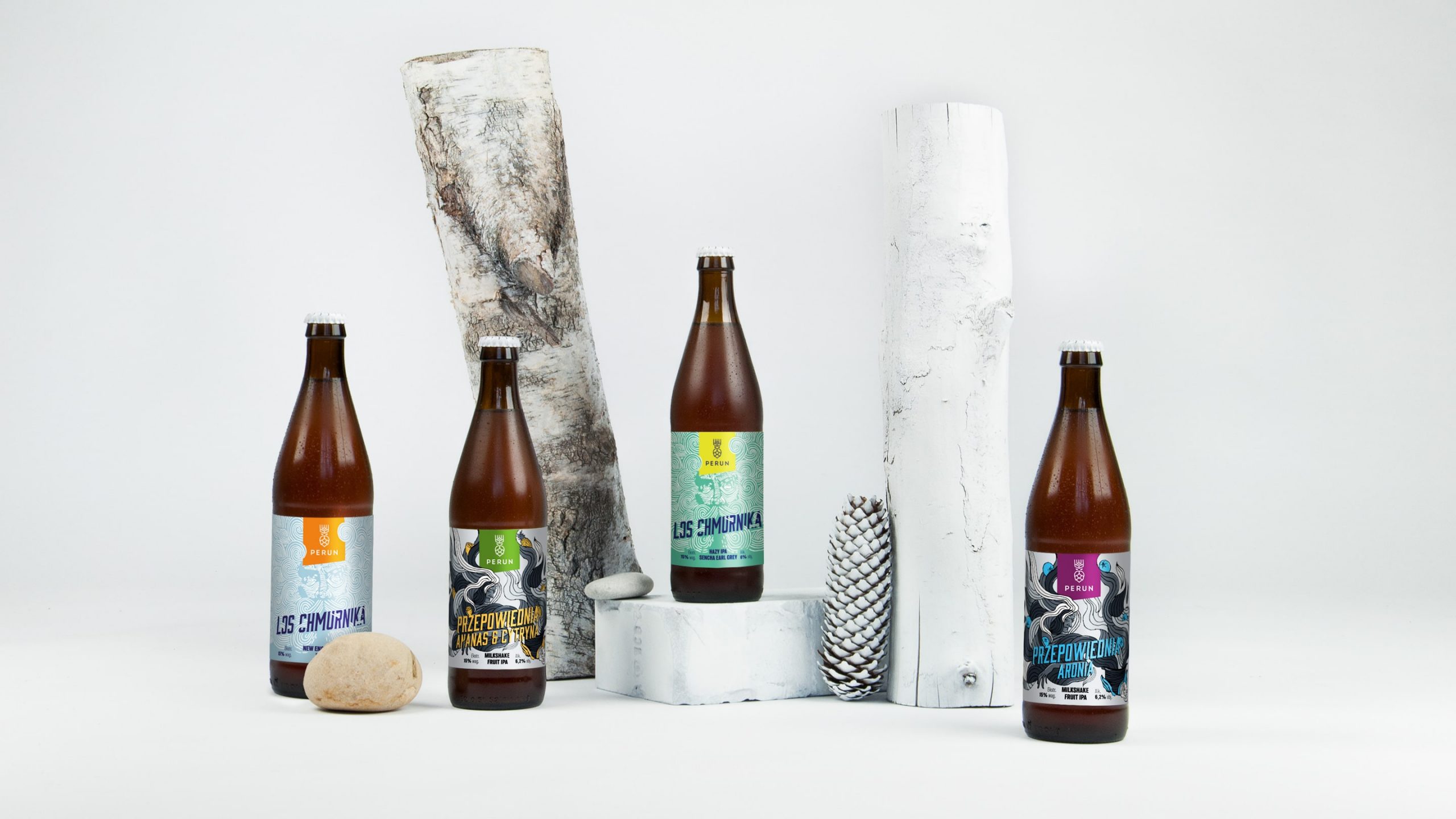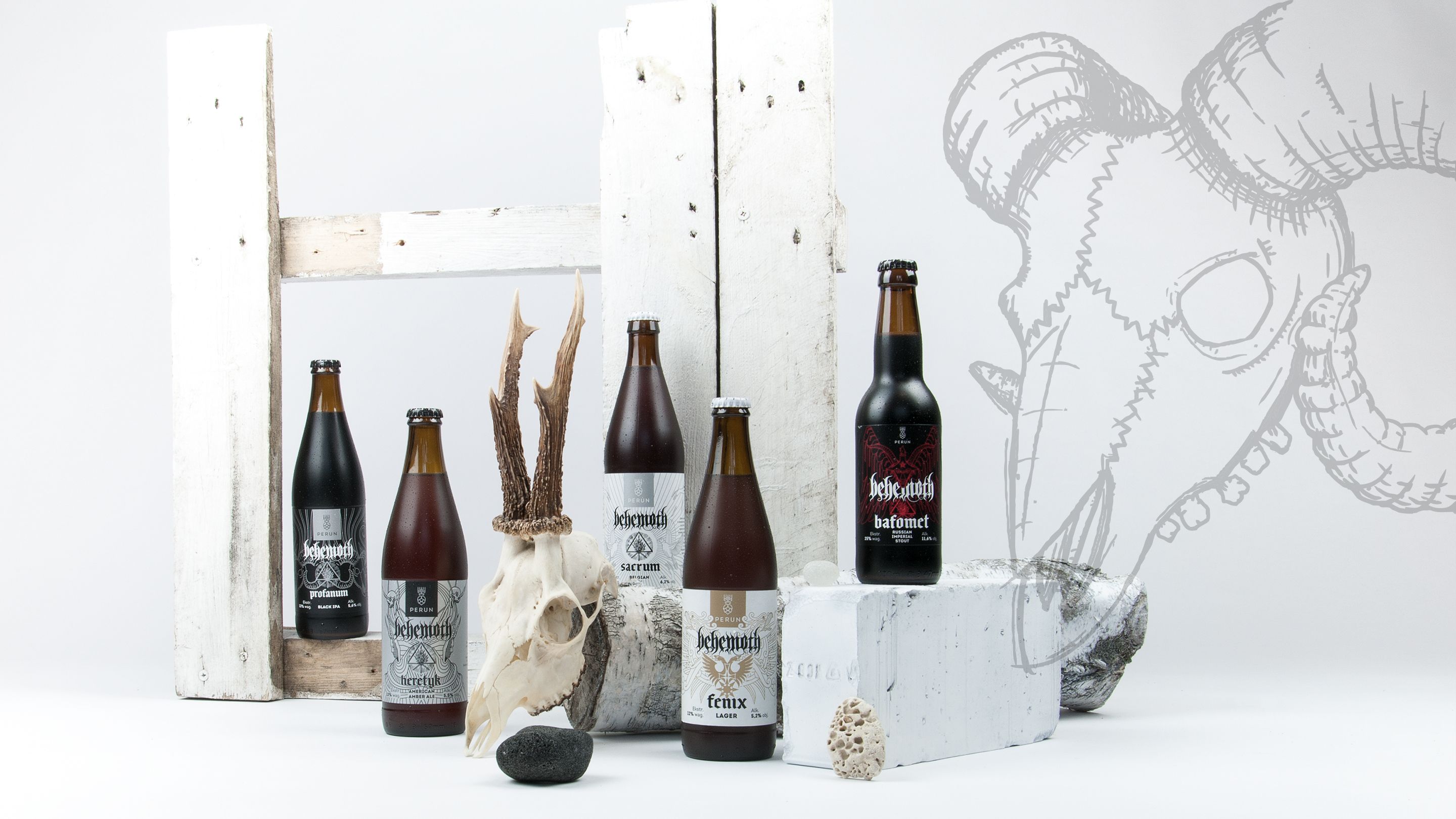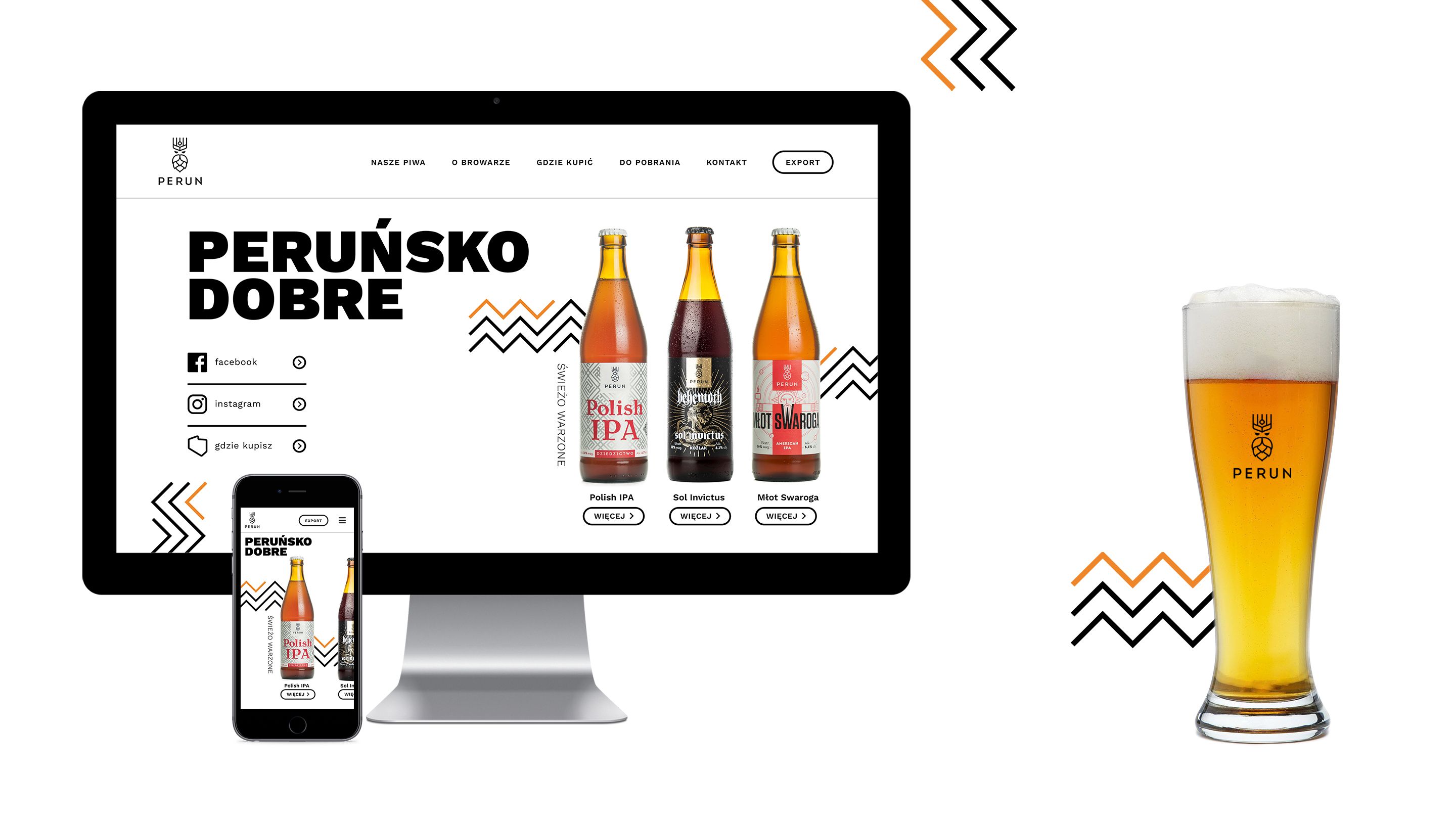 NOW WE CAN DRINK BEER WITH PLEASURE
The fantasy of the brewery and the success of the project resulted in creating over 40 labels of different kinds of beer in a few series: classic, Heritage, Behemoth and occasional.
since 2014