THE HISTORY GOES AROUND COMES AROUND
Changes, changes everywhere. The Historical Institute has become the Faculty of History and needed a new identification.
The sign designed by us refers to the characteristic architectural elements of the headquarters building, becoming at the same time a book and an entrance to the forge of knowledge.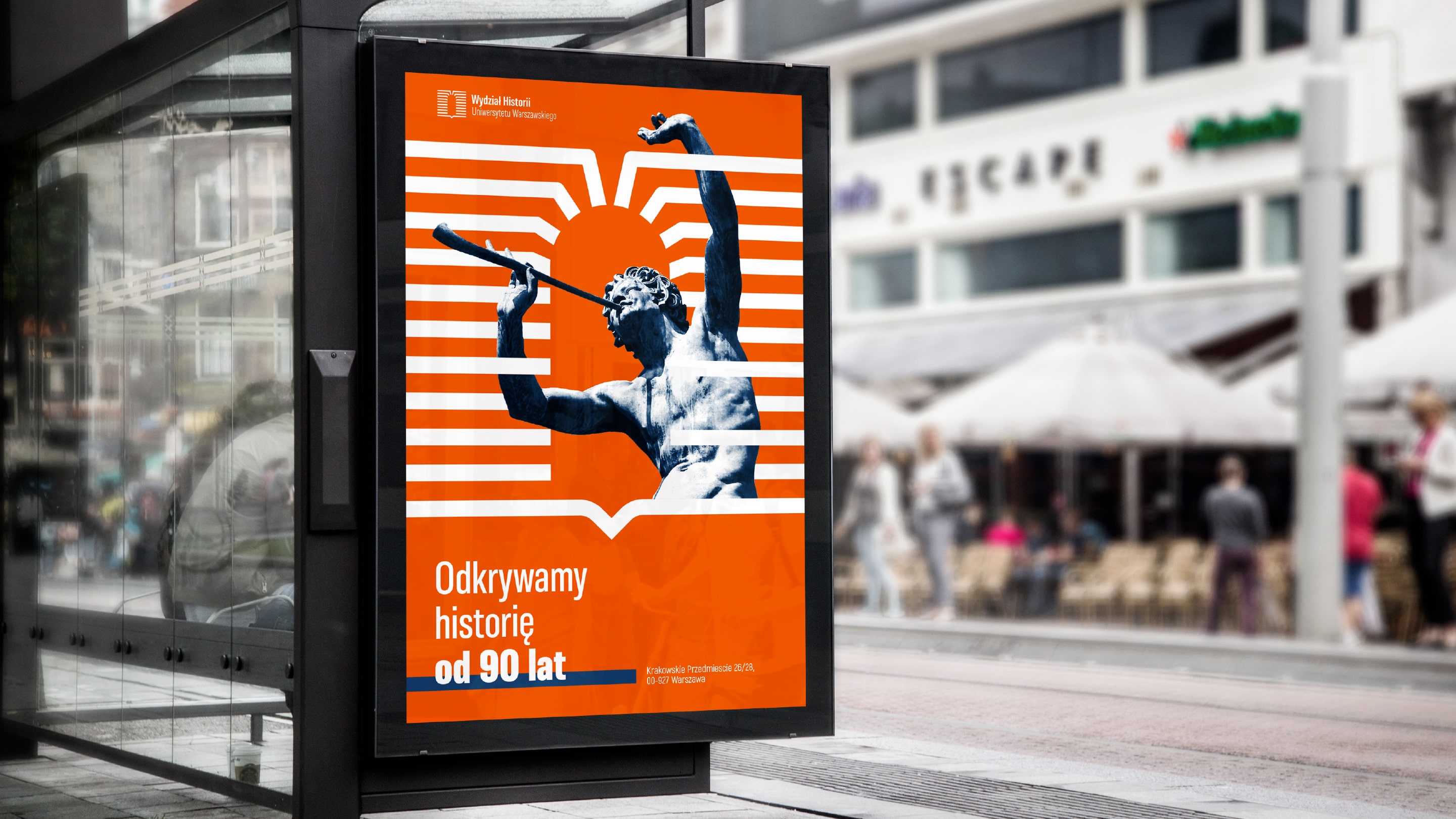 FACULTY WEBSITE
The site has undergone a major change in its structure. Over the years, it has lost its legibility and functionality.
The main division into Faculty news and Student news allowed to separate the information for target groups. Megamenu allows to easily navigate the site, eliminating the feeling of being overloaded with all information.
2020/2021