IT'S US AGAIN
After the big success of the 2016/2017 report we were invited to cooperate with the 2018 report. We could present a completely new approach towards illustration and layout.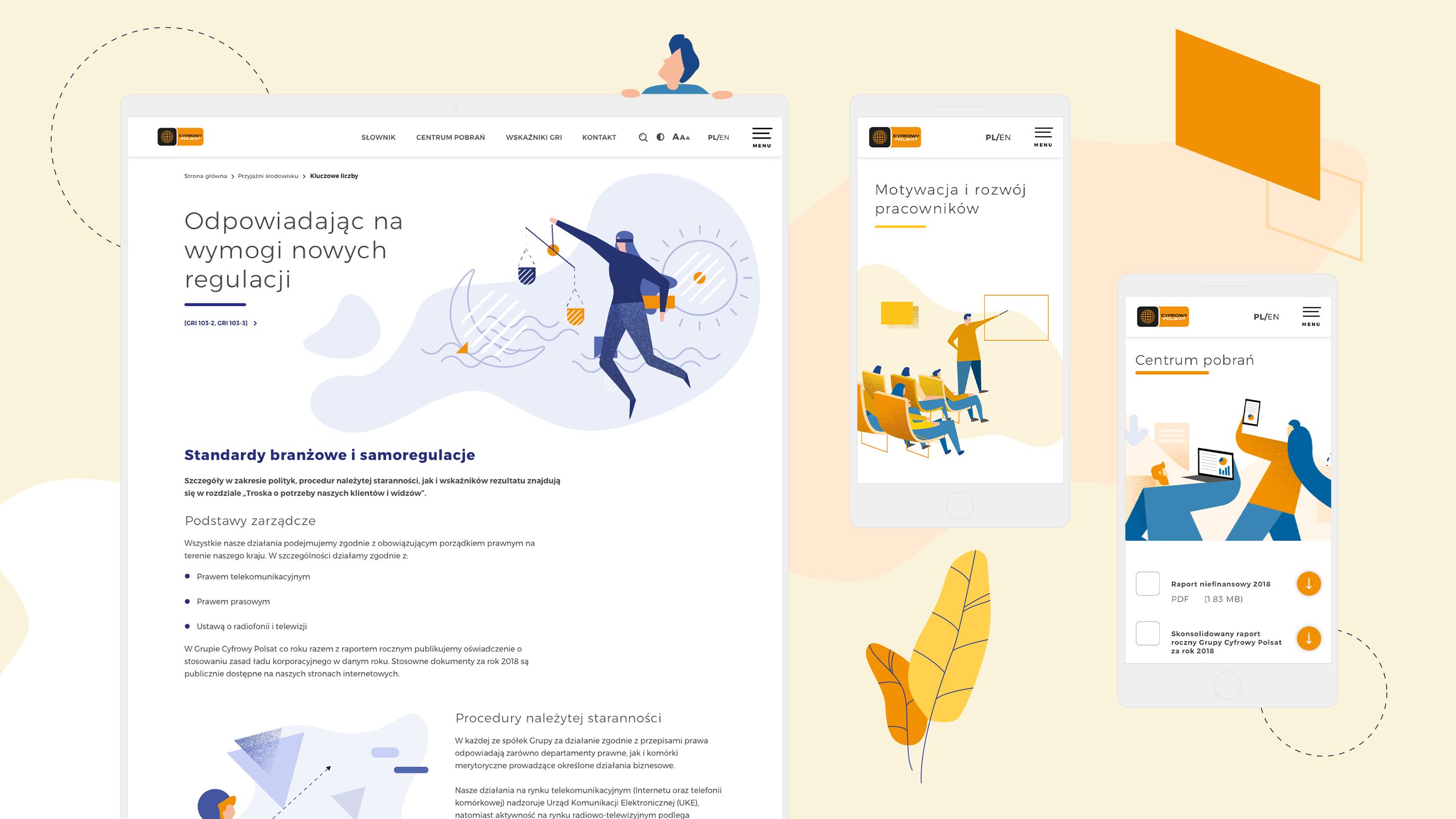 MANY SHADES OF THE REPORT
It was all similar to last year's report, but even stronger – each of the 7 departments was given a different colour. Thanks to that it is easier to read the important data – both the content and illustrations, animations and infographics. There is no place for monotony.
2019