BEATING THE STEREOTYPES
We were asked to refresh the image of the Faculty of History of the University of Warsaw.
We were supposed to create a completely new visual identification. The workshops and first attempts to create the symbol were a clear message for us – the faculty wants to oppose the belief that everything connected to history can only be old and traditional.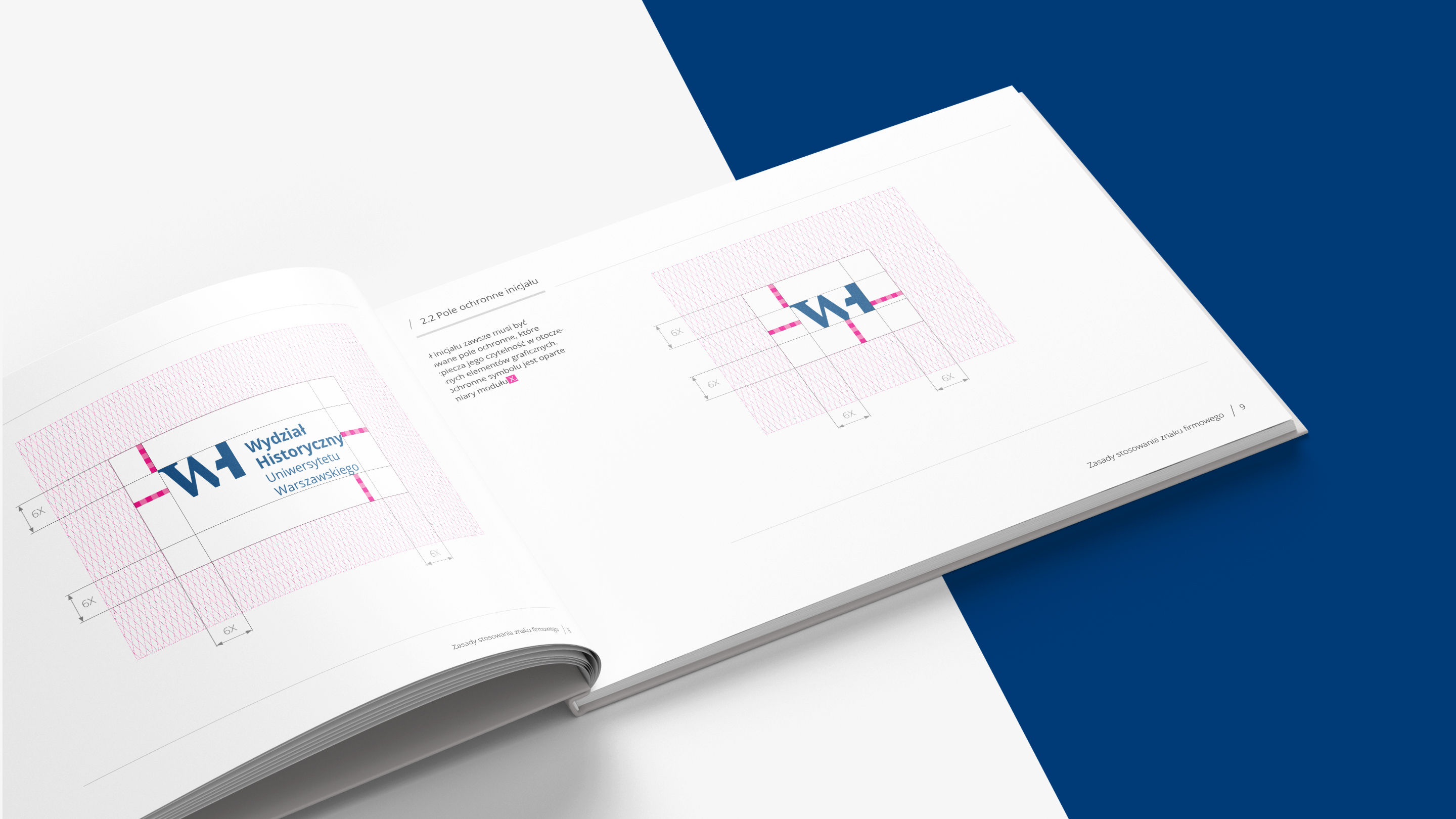 WHAT'S NEXT?
Because we knew what was the client's idea we offered a modern logo – an initial which symbolizes the transition from history to modern times.
Next we prepared the brand book, marketing materials (poster, file, car) and website – the layout and structure had to be coherent with the website of the University of Warsaw.