OPEN YOURSELF TO THE WORLD
The identification required a completely new look. The Congress of Freedom as a recurring event, each time tackles various topics, encourages discussions, makes young participants aware and motivates them to stay active. Therefore, the logo had to be neutral in expression and strong in form.
Hence the open parenthesis – it stays open to the world, to young people, to ideas, to the future.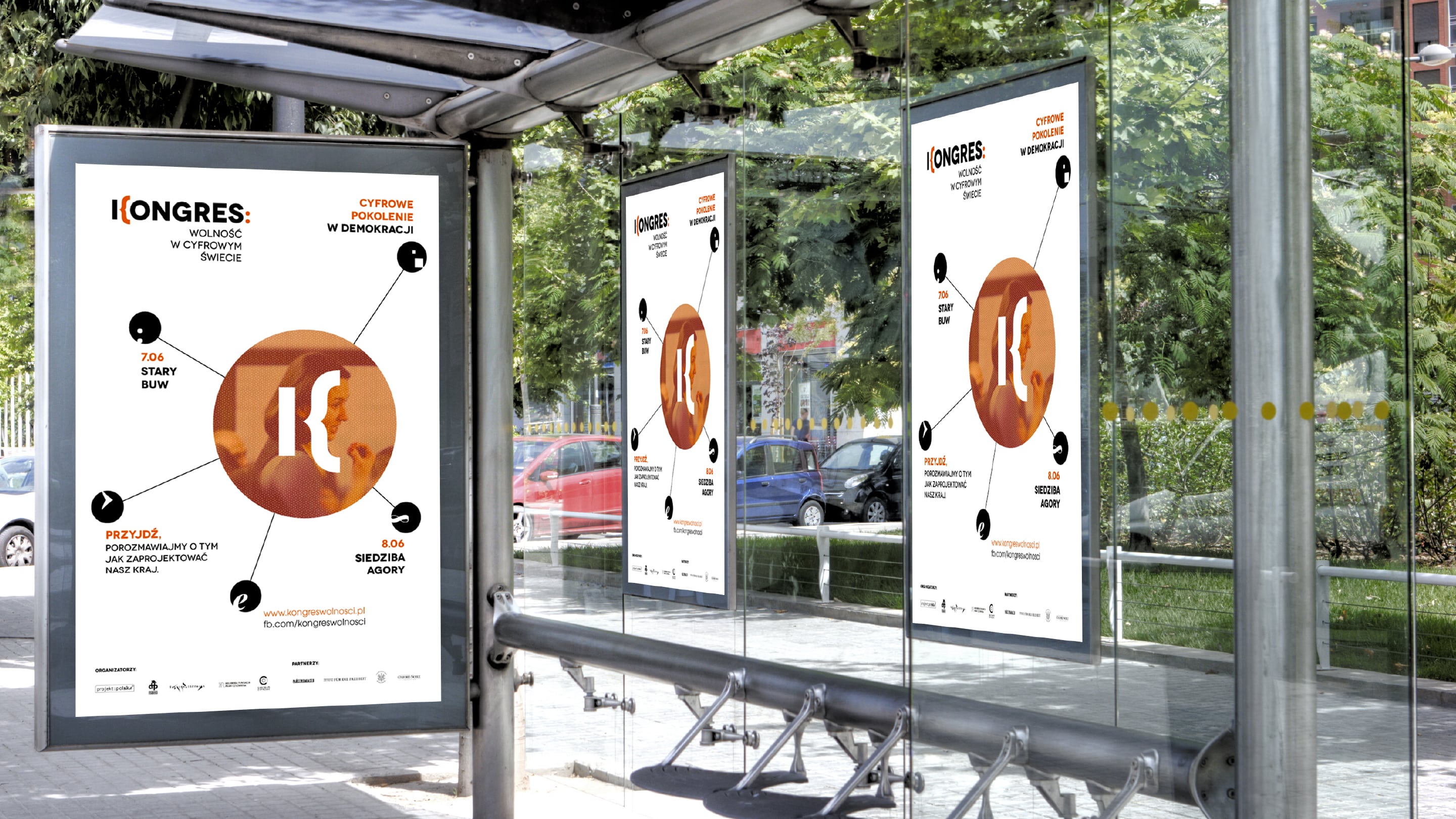 QUALITY MARK
The logotype for the Congress of Freedom, together with our other two projects, was chosen for the Second Exhibition of Polish Graphic Marks from 2000-2015.
It was selected from 3000 entries and represented our studio with dignity among 335 best Polish marks.
Year 2013 r.