10/10
10 green chapters written by dedicated people. Publication about democracy, health, energy, agriculture, economics, work, freedom…
Maciej Jastrzębiec-Pyszyński – liaison officer for Poland in the European Parliament, asked us to design a publication on the occasion of Poland's 10-year membership in the European Union.
Serious ecological theme, framed by our graphics, becomes pleasant. The theme of the illustrations are puzzles, symbolizing the countries of the European Union – autonomous elements which create one unity. Each chapter got its color and pattern emphasizing its theme.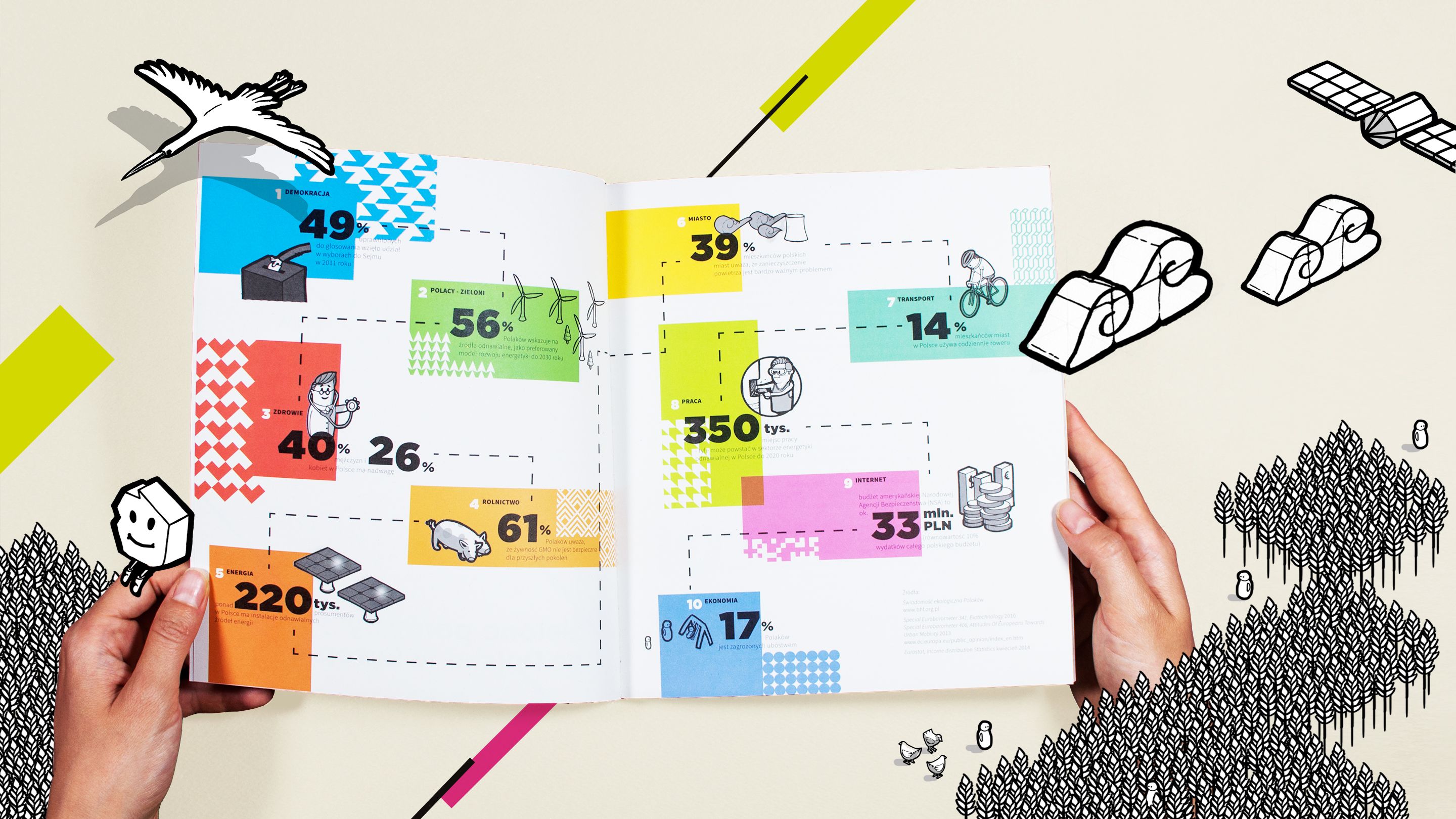 ECO PRINT
We were consistent and made the project ecological to the very end – we published the book on certified recycled paper.
Publisher: The Greens/European Free Alliance
Year 2014