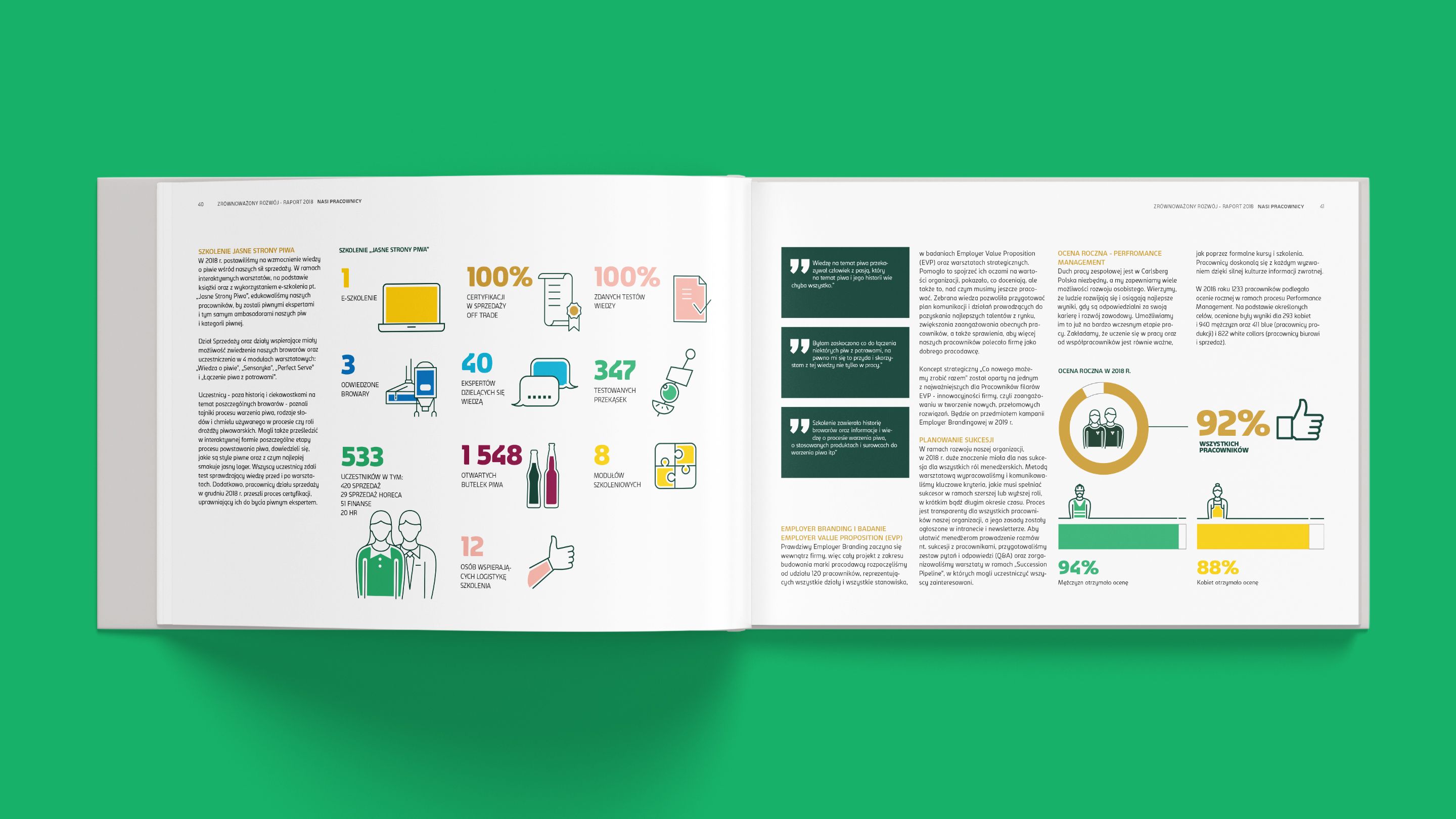 REPORTING
Thanks to the cooperation with The Sustainers we prepared a non-financial reports of 2018, 2019, 2020 and 2021 "SUSTAINABLE DEVELOPMENT" for Carlsberg.
Our task was to create the graphic design of 70 pages of text – we created new infographics which contained crucial data, chose photos and took care of the material composition. The reports were available in both printed and online version.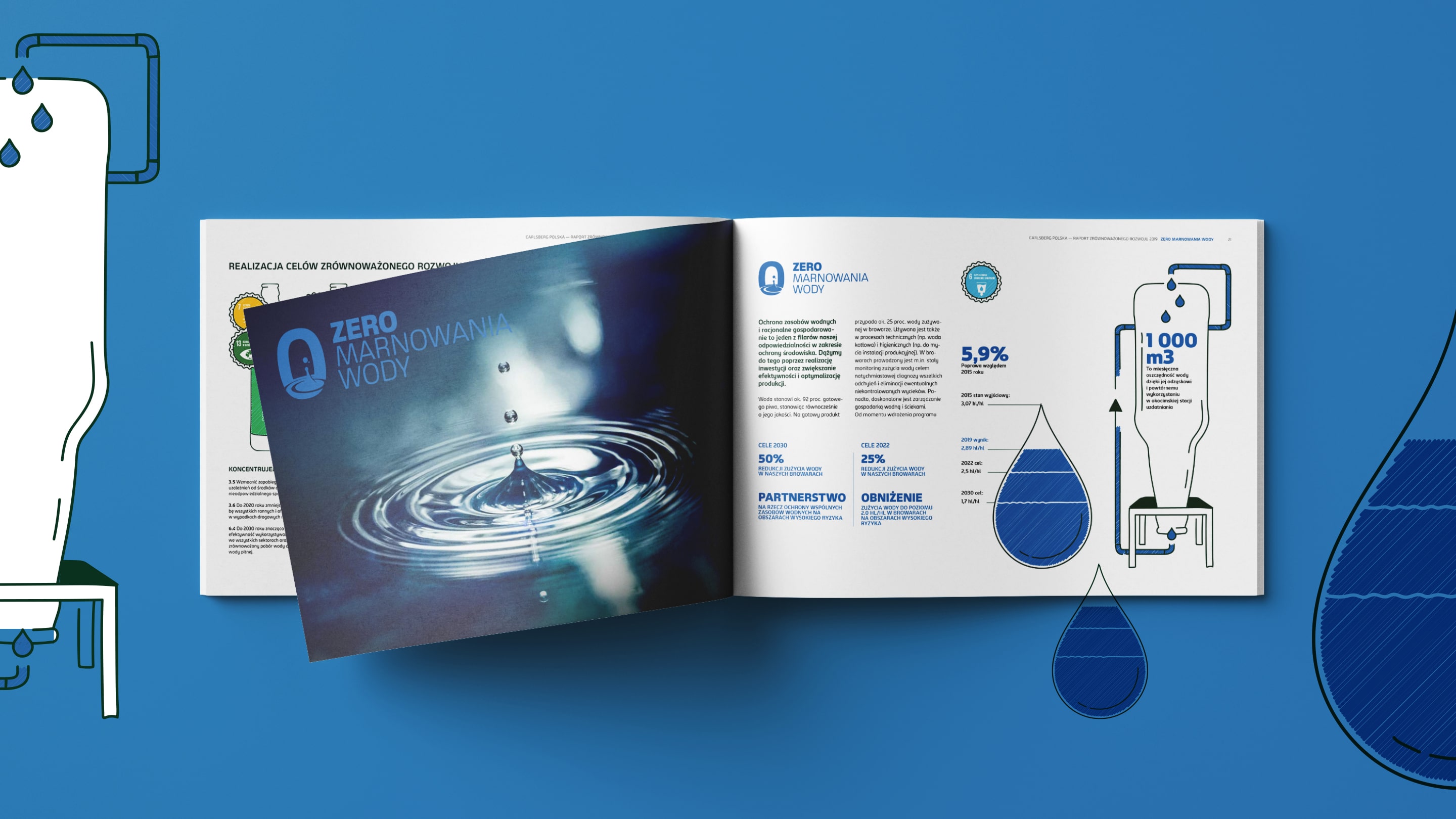 BEERY
We are happy that our successful cooperation results in new projects.
2019
2019
2020