PLAY FOR PLAY
Cooperation with Protect.me company was very successful. Together we've elaborated a project for PLAY brand. As a result, completely new product has been created on an insurance market. It's an innovative online application for Android and iOS system.
An offer contains over 30 insurances divided properly on categories. Starting from touristic packages, through motorization, home and family, ending with broadly understood security ex. data loses or legal support.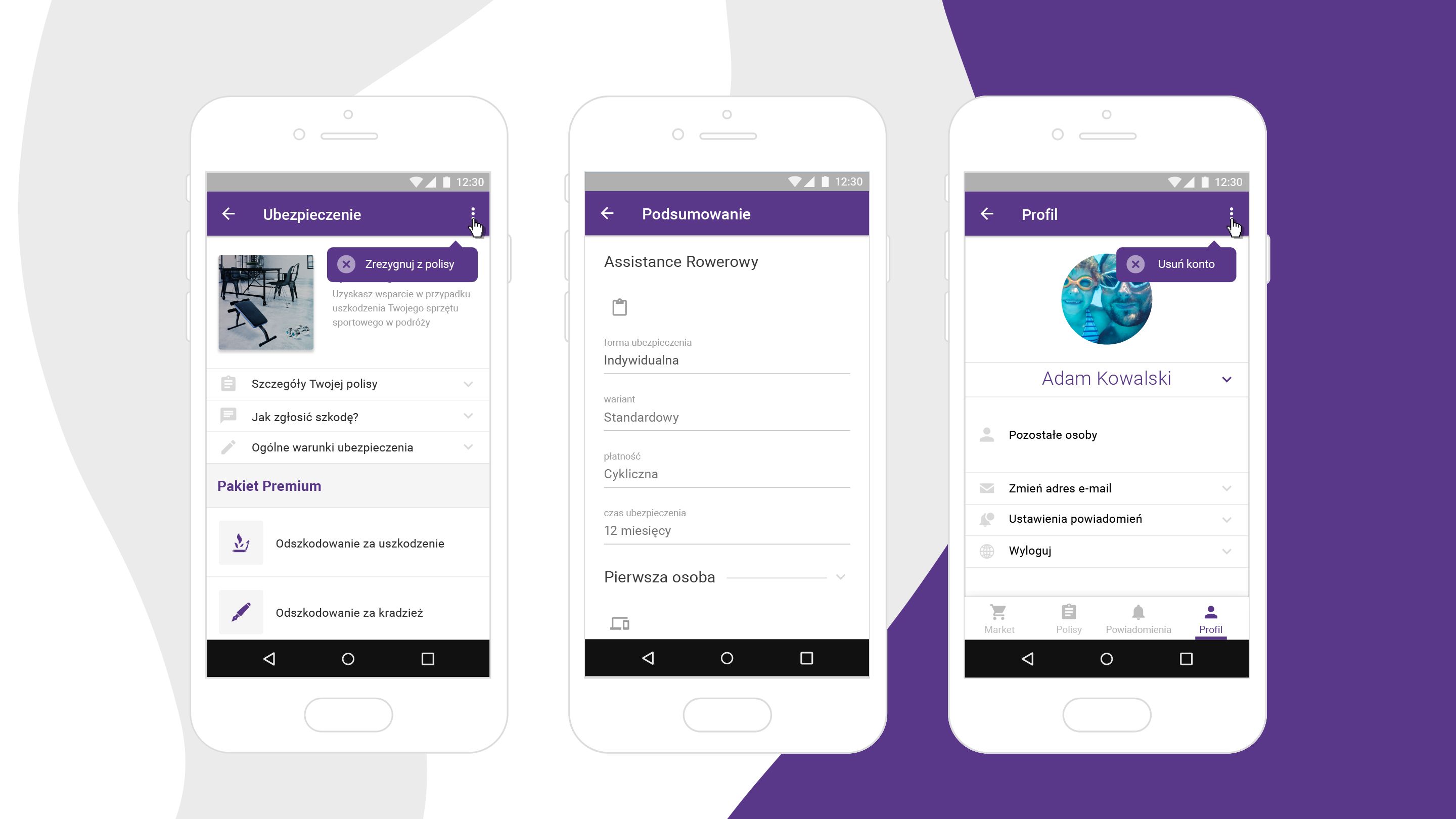 AFTER THE STORM. BRAINSTORM.
It lasted several months, but it was worth it.
Thanks to the fusion of imagination, talent, knowledge and experience of some specialists from different fields we managed to create a great product. Together with a creative agency which specializes in UX we created a total interface of the user.
The graphic elements had to be coherent with the guidelines included in Play's manual. We added a bit surrealistic photos coherent with the atmosphere of the brand to the clear and intuitive arrangement.
2017