Past and future
The time has come to refresh the visual identity of PWN!
In 2022, the PWN publishing companies: PWN Scientific Publishing House, PWN School Publishing House (PWN Foreign Languages) and PZWL Medical Publishing merged and became part of PWN Scientific Publishing House.
These changes have been followed by the consistent building of a consistent brand image for PWN and its subbrands.
New edition of PZWL
The PZWL logo needed a strong facelift to match the PWN logo and ensure its legibility on digital media.
We simplified the form of the snake as much as possible, while increasing the space between elements to ensure better scalability. The proportions of background were even out with the PWN background so as colors.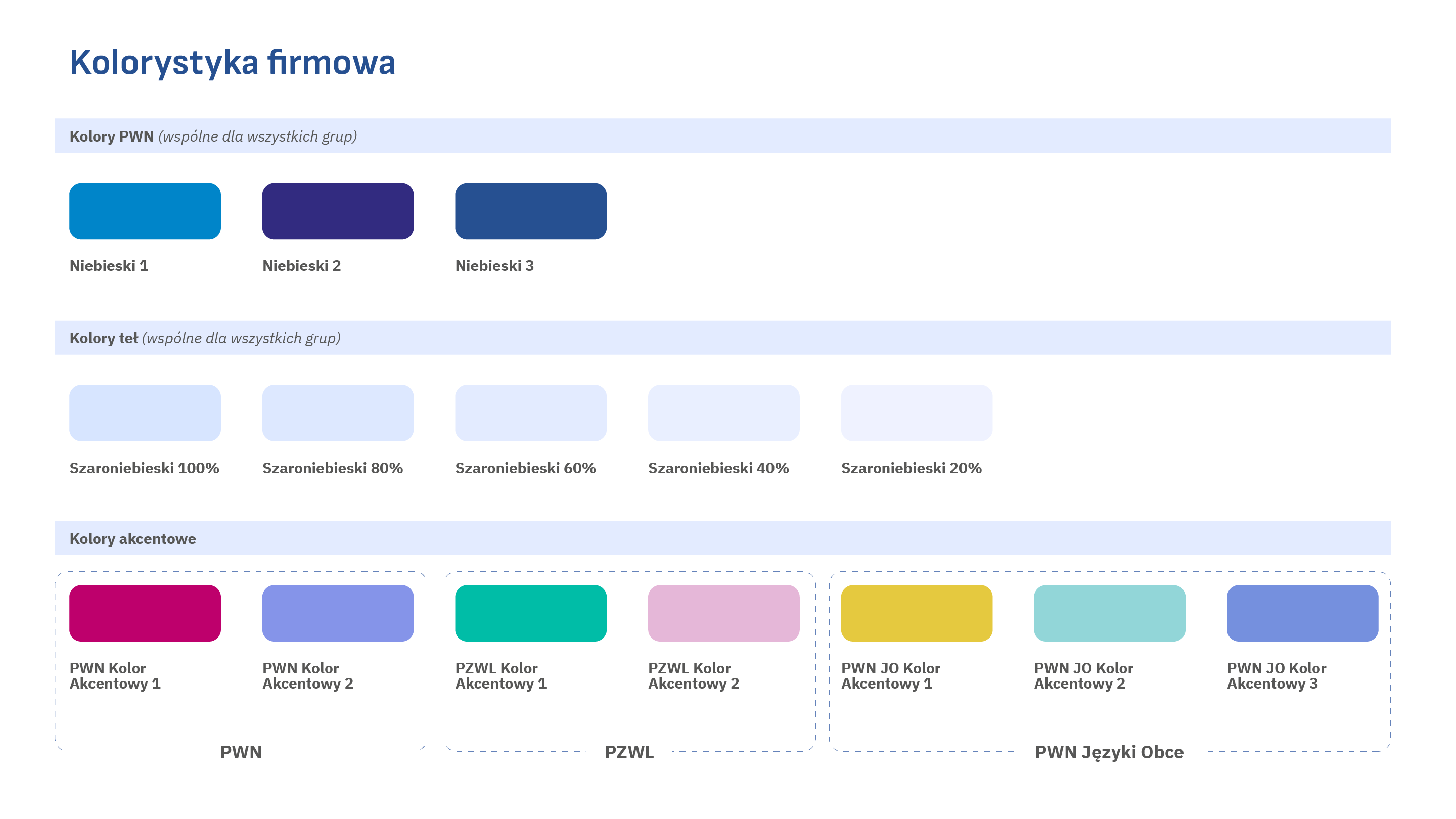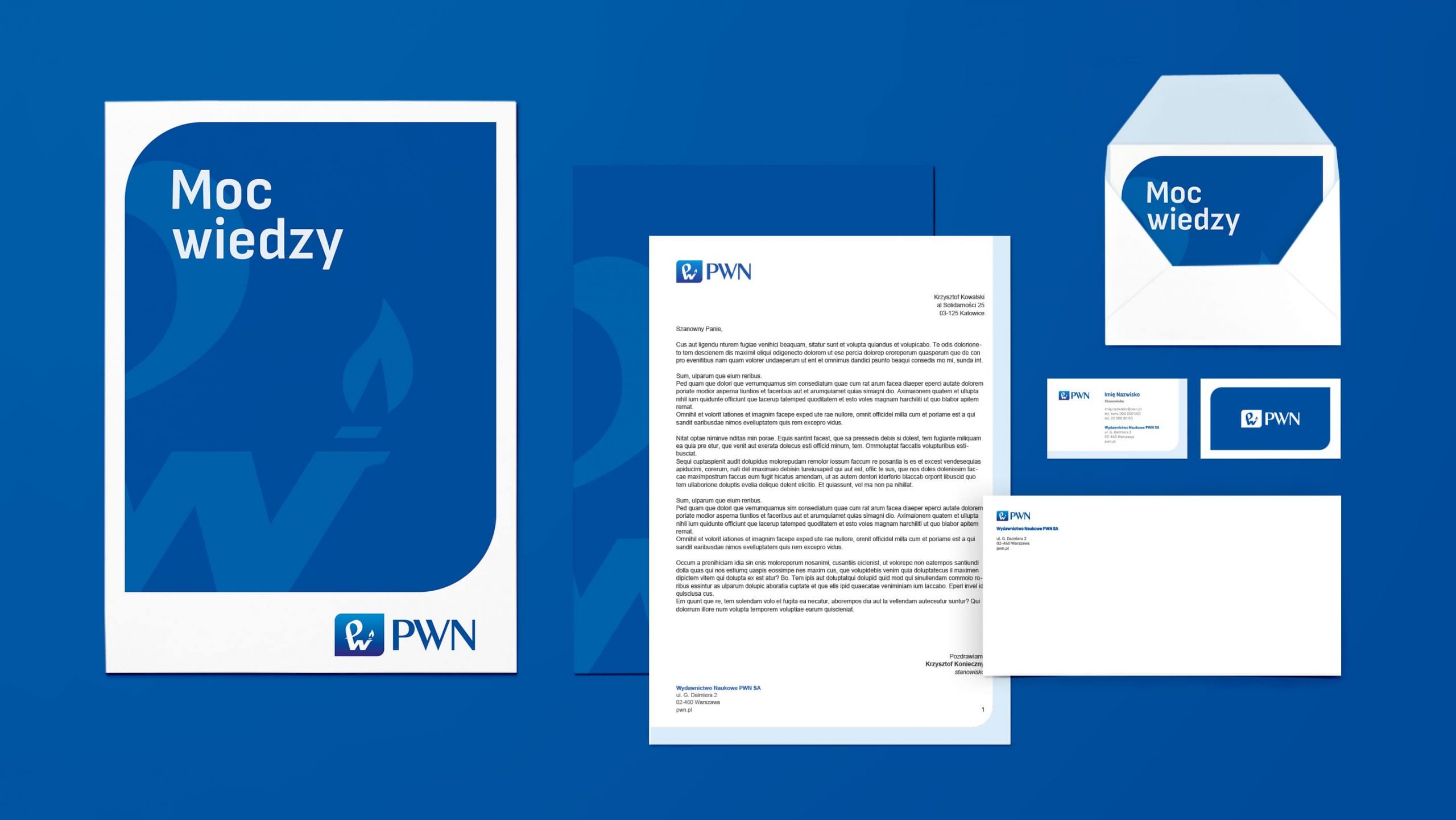 Communication is the key
The communication of the consolidated PWN group definitely required setting a consistent, modern direction. The main message was to reinforce the image of an innovative company that relies on modern digital solutions.
We worked out templates for creating numerous sub-brands, templates for posts, banners, websites, mailings, presentations, rules for creating book covers, in a word – all visual communication for the PWN group.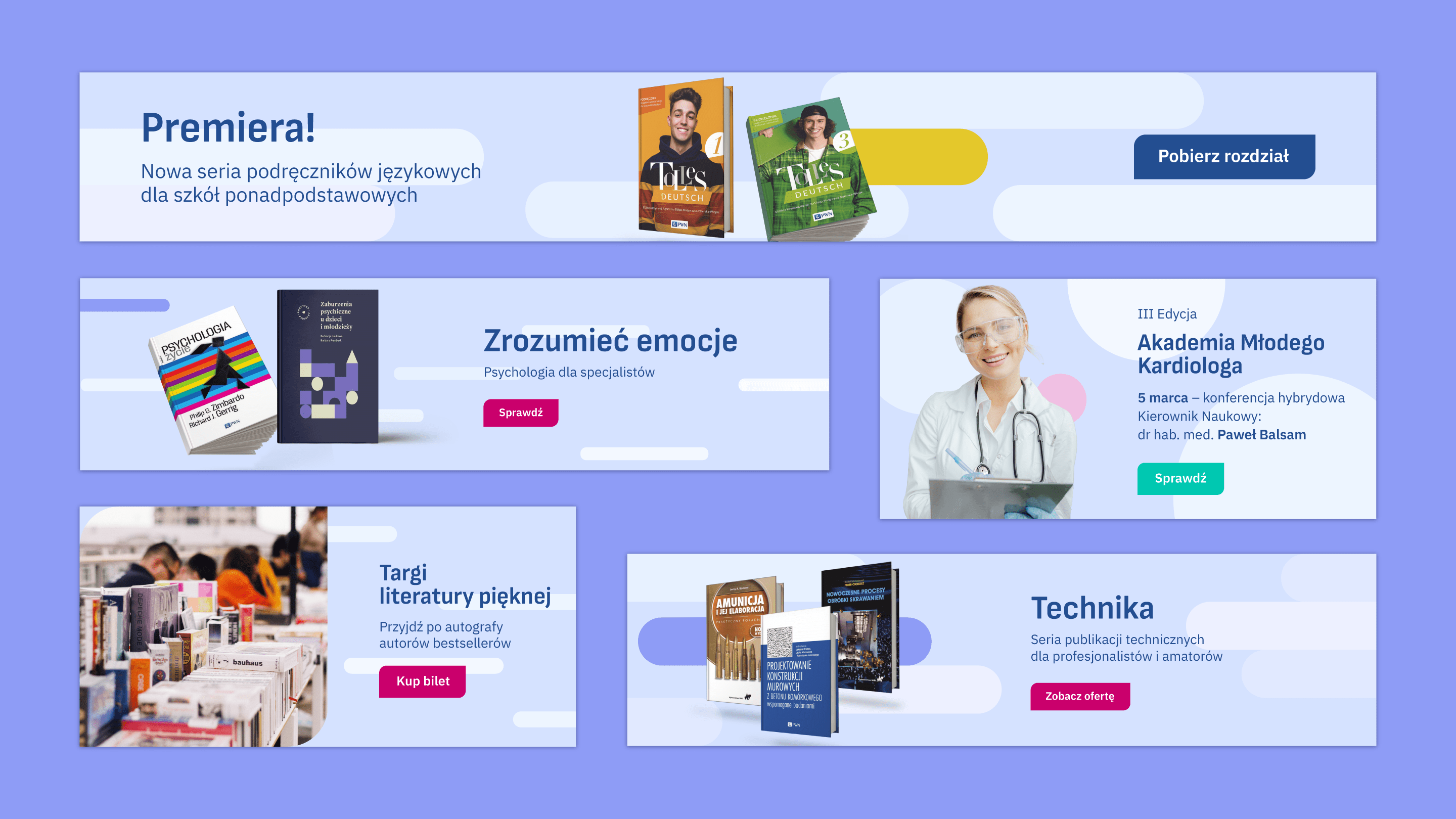 Digitall and interactive
All the materials and rules created have been collected and described in dedicated Guides and Brandbooks.
The developed rules and templates will be successively implemented for subsequent sub-brands – from the way the logo is constructed to the image pages.
2022-2023