BIRTHDAY WEBSITE
The 24th of December 2016 was the day of the 90th birthday of professor Maria Janion – an exceptional Polish scientist, great mind and authority.
The team of "The Archive of Women" [PL: Archiwum Kobiet] decided on celebrating this special occasion together with the Institute of the Literary Research of the Polish Academy of Sciences and the Digital Humanities Lab of the University of Warsaw – and they ordered a gift not only for the professor, but also for her students and friends.
This is how the idea of the website arose – you can find information about the life and achievements of the professor – especially about a famous seminar run by her. We had a great pleasure of co-creating it.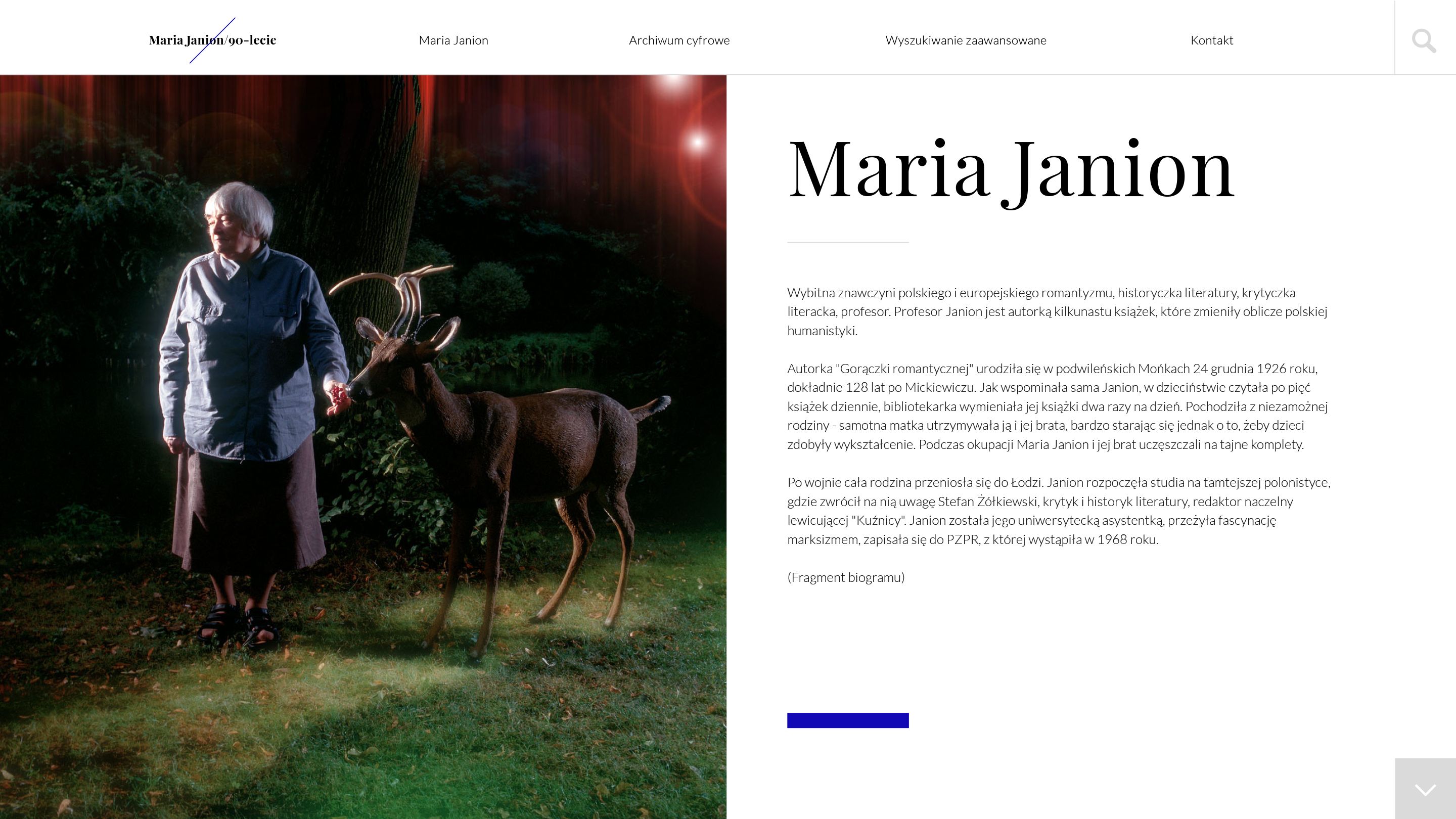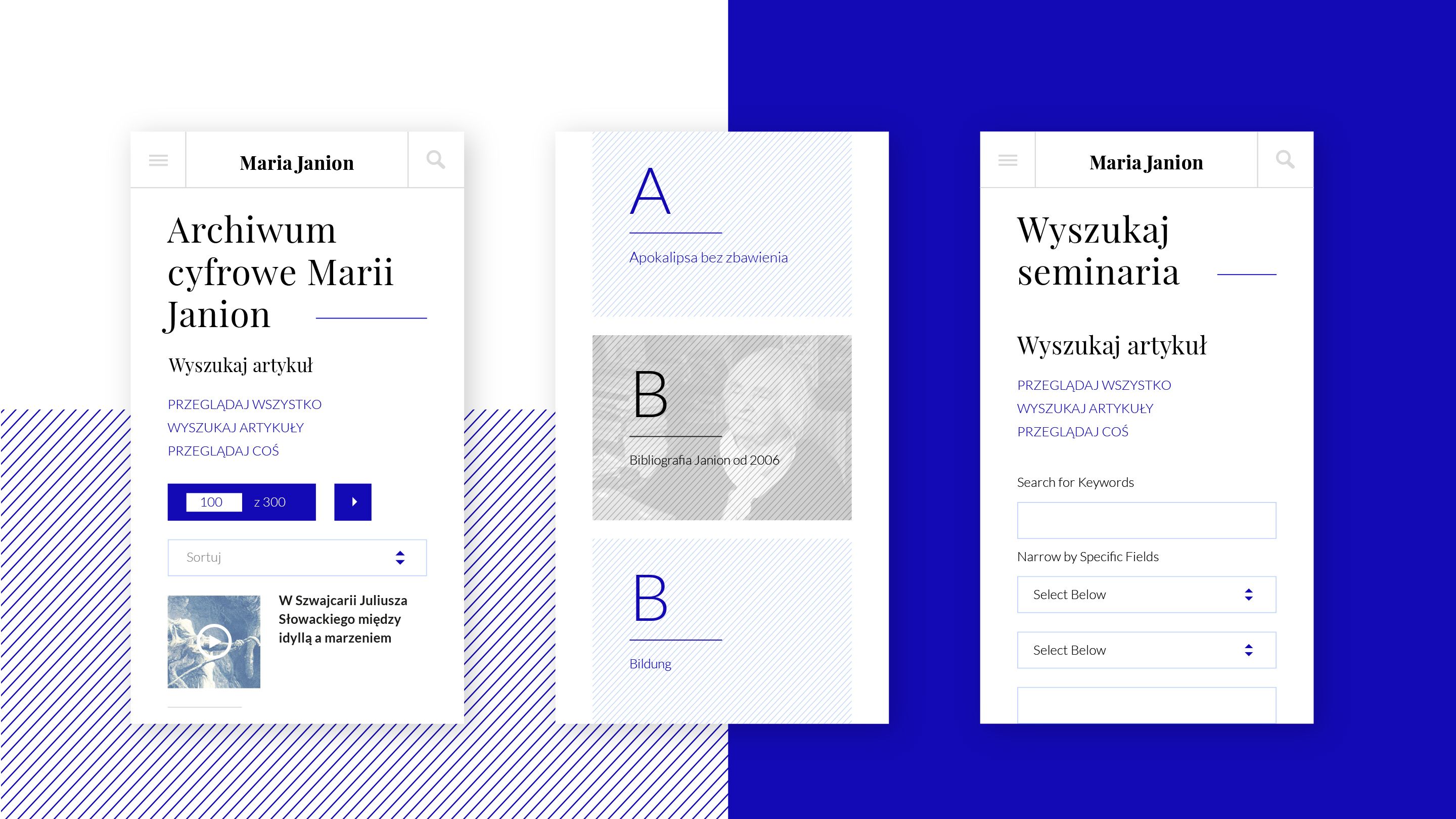 BLUE MIND
After analysing the topic and reflecting on it the website emerged – delicate in colours and form with an expressive typography. The dominating colour is, of course, blue – the professor's favourite one.
The biggest asset of the website was an original and atmospheric photo session which we were able to make use of for needs of the project. Thanks to it we could keep both the scientific and mysterious atmosphere of cognition.
'2016