Sweet success
We have been cooperating with Lotte Wedel since 2021 thanks to the winning tender. We are one of the few companies that prepare POS materials in line with the brand's new Key Visual.
We create individual Key visuals for products, posters, wobblers, display elements, advertisements, banners, everything needed to promote a product in a new packaging.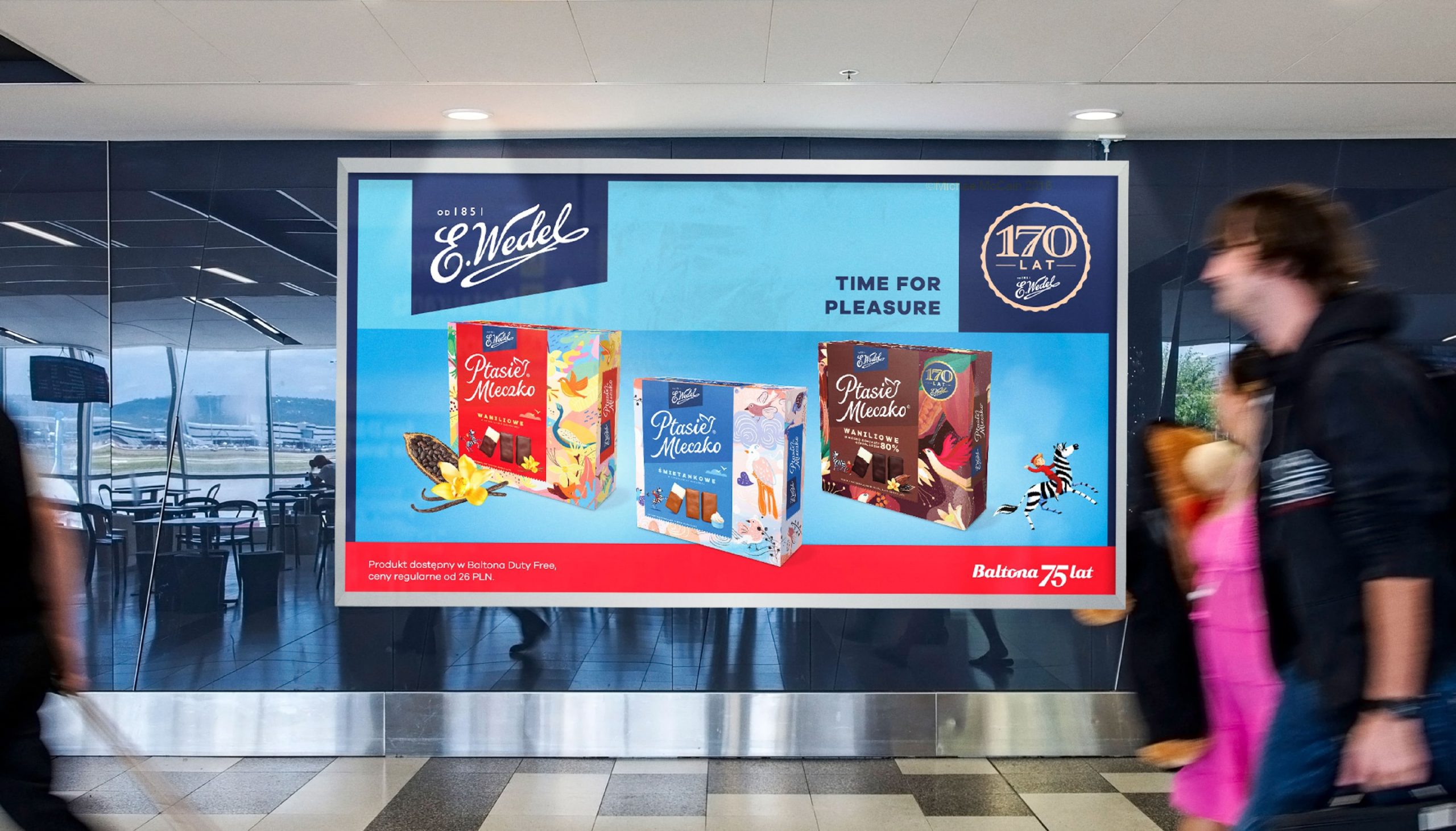 Blue chessboard
The tiled arrangement sets the rhythm and gives the promotional materials a distinctive style. As we know that it is impossible to create a Key Visual that contains all the answers to design challenges, we will not get bored in between bites of chocolate. After all, Ghanaian cocoa contains magnesium, which improves the work of the brain.
Since 2021