Wind, sun and hydrogen
The Program Zielona Kolej® (Green Railway Program) is a comprehensive, sectoral program for the transition of the railway industry to energy from renewable sources made on behalf of the coordinator of the PKP Energetyka program, implemented by CEEK.
We had the pleasure to take care of the full graphic design of the new brand. A whole series of challenges awaited us in the creation process. The locomotive in the logo is the result of many consultations and compromises. The result is a completely neutral machine, with which, both passenger and freight carrier, can identify.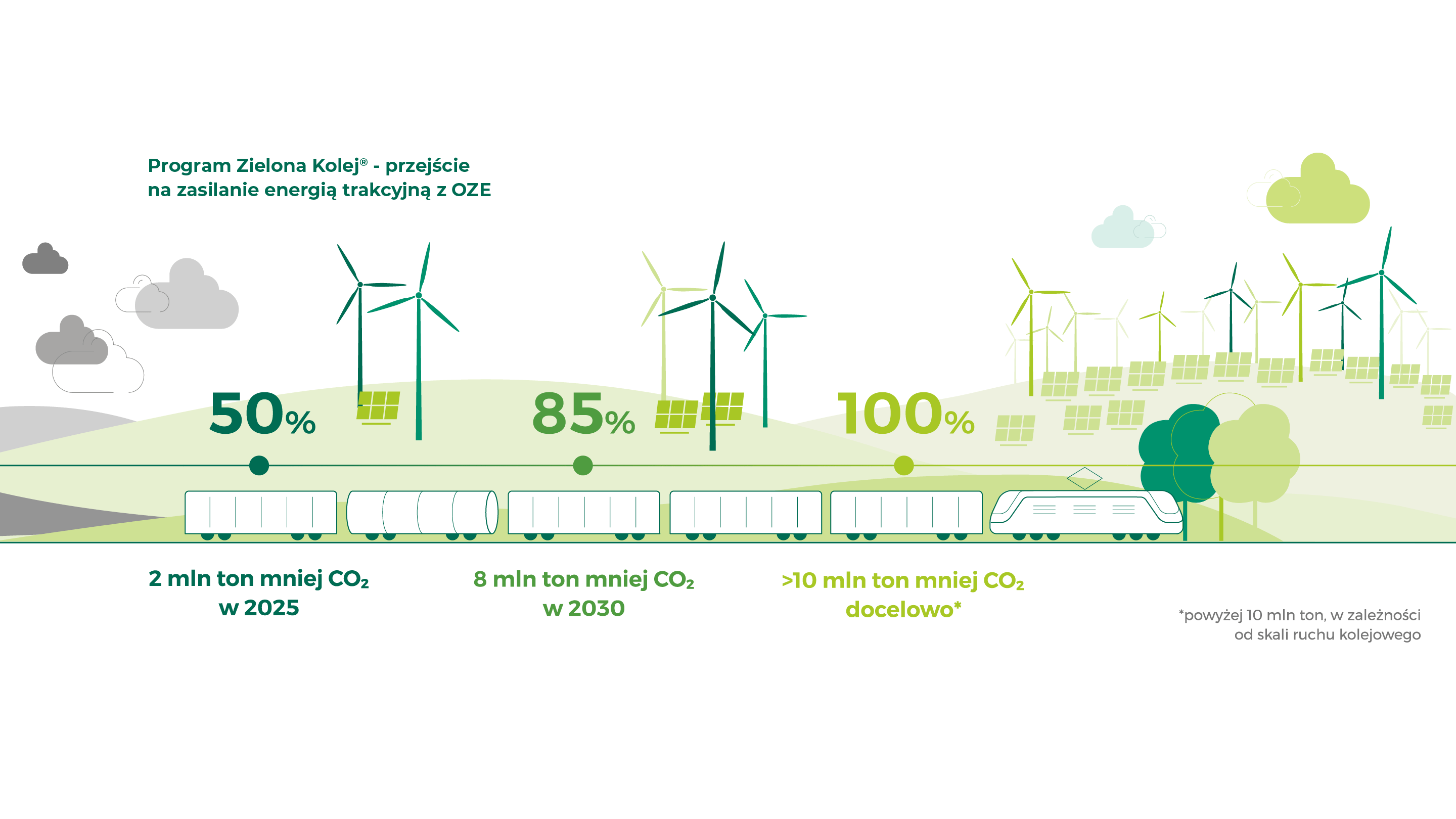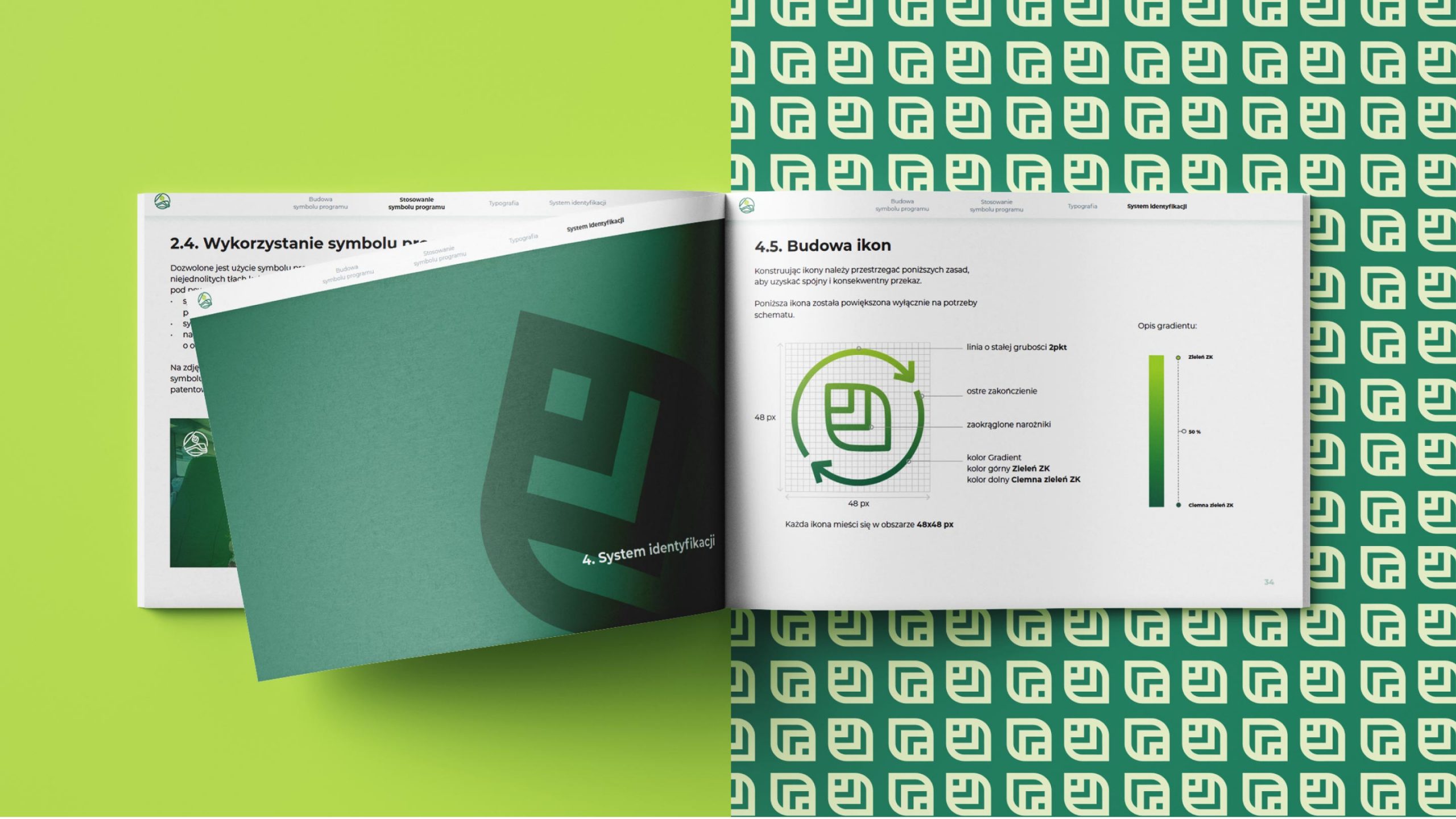 on track
The entire identification consists of many elements used to communicate the program. A series of icons, infographics and a photo database were created. Photos were specially prepared and assembled to tell about the project of the future.
The designed materials were published in the Brandbook, which describes the rules of their use. The resulting materials are made available to program partners with the possibility of personalization to each of the carrier.
2021/2022