IN ONE WORD
Textem is a school for translators existing on the market for over a dozen years. Such a history and the dynamic development of its online courses have led to the image change, that is… to us.
We did a rebranding, designed a new website, where the ease of navigating the courses was crucial challenge.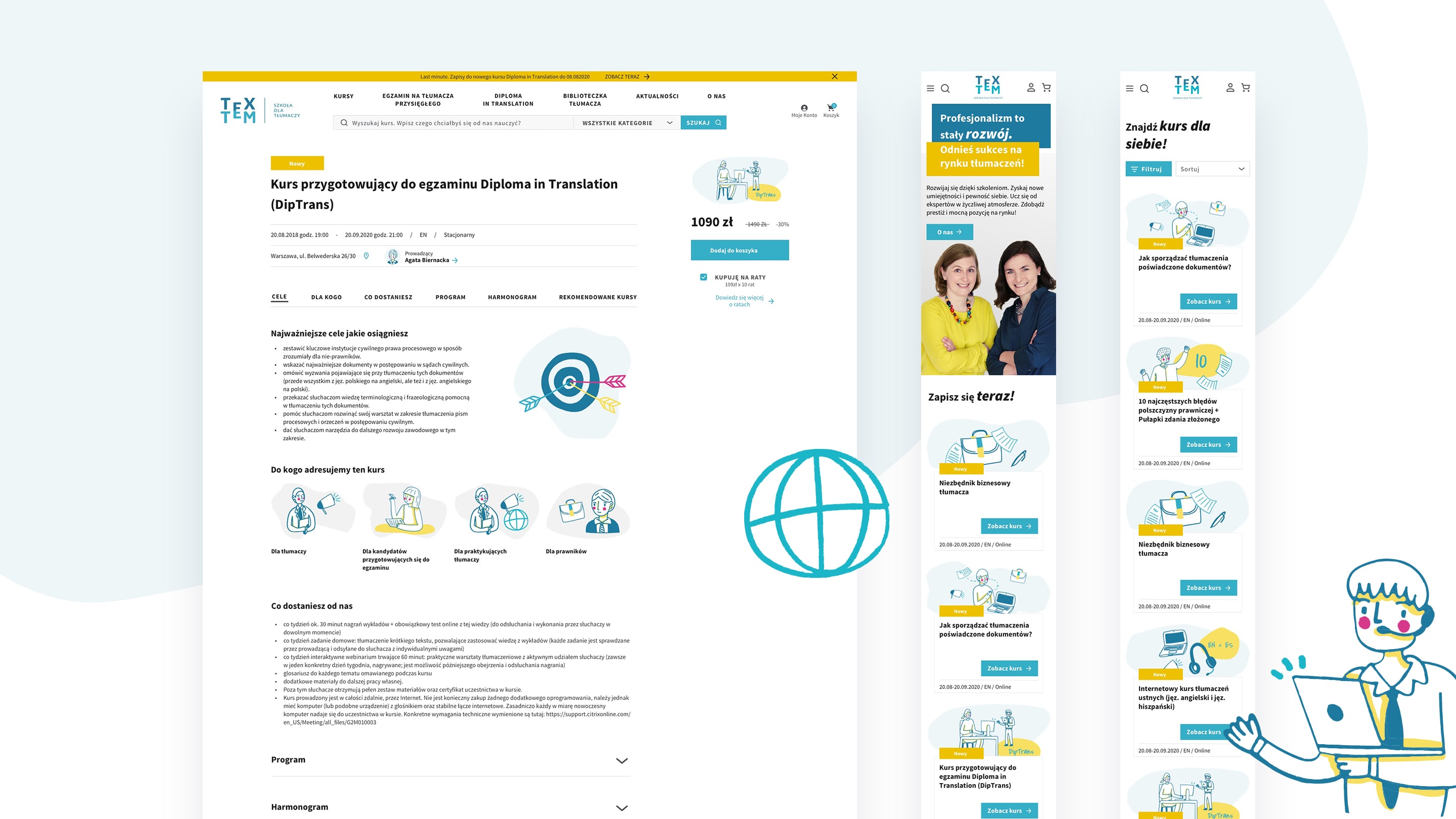 LOGO LOGO LOGO
We have designed a logotype for a brand where words are the most important. The repeated "e" merges into one character. This is how language can unite and bring people together.
A huge database of courses does not mean anonymity. With their images, Maria and Ania emphasize their direct involvement in the education of translators.
2020