RETHINK IT
"rethink" is not a professional magazine, but more of a collection of reflections on communication which are presented in a fine-tuned graphic form". (Karol Schwann)
Together with the Szapiro Business Advisory we created a non-commercial magazine – a quarterly focused on public relations issues.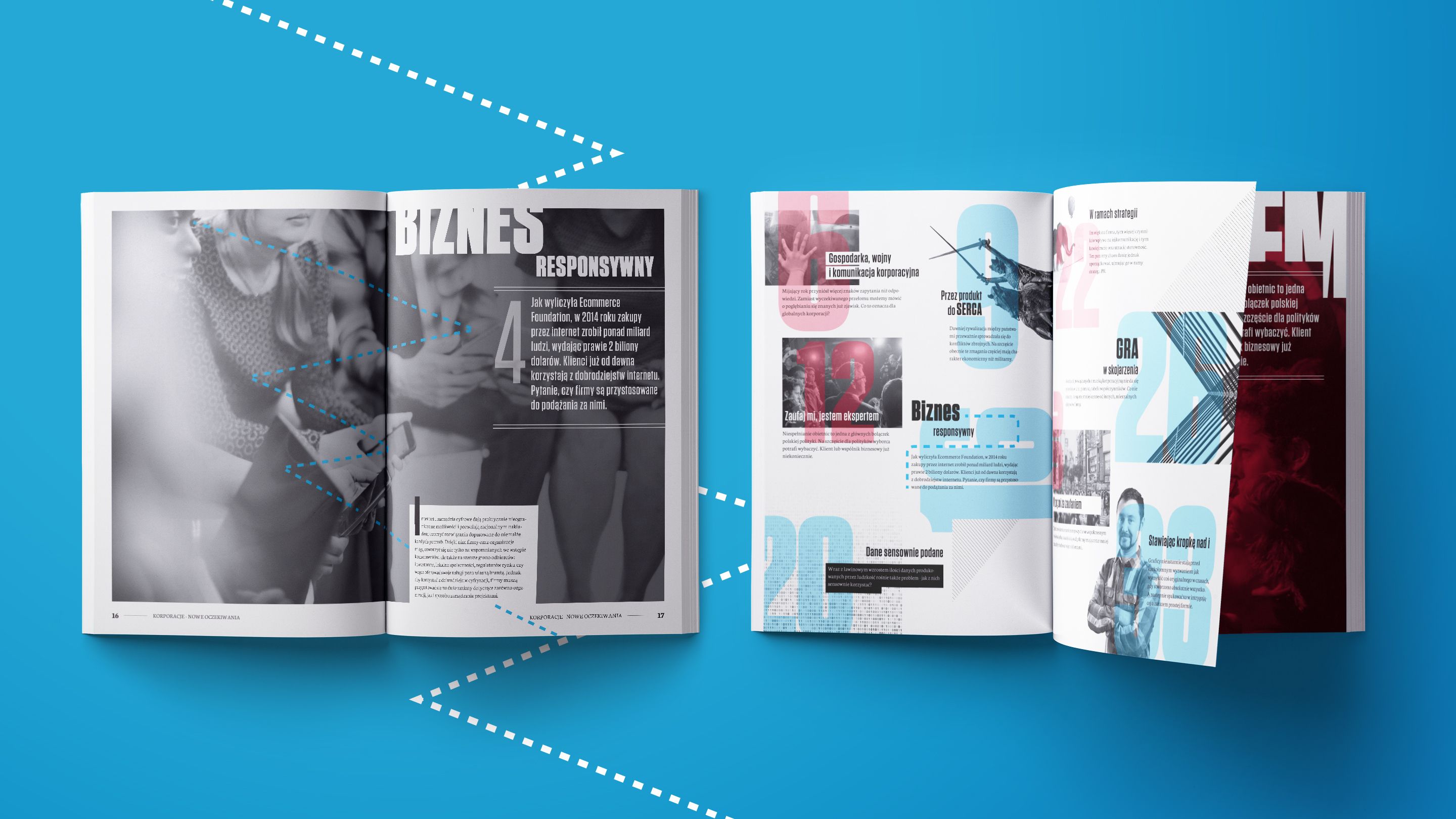 COPERATION – COEXISTENCE
Their idea and articles, our layout and illustrations. Full harmony. On the cover we put the awarded poster by Sebastian Lis – "Coexistence".
Life writes its own stories and more editions didn't come into being. Nevertheless, till now we recall and present our first edition of reTHINK magazine.
'2016