TIME FOR AN OVERHAUL
A language school "Szybki angielski" is supposed to stay ahead of trends, so we were asked to modernize its image. We must admit that it was really needed. The project seemed really interesting, so we knew great fun was awaiting us!
Colin Rose method awakens and brings back to life the innate language abilities. That is why learning a language becomes absorbing instead of boring and the effects are visible in a short time and seem to be natural.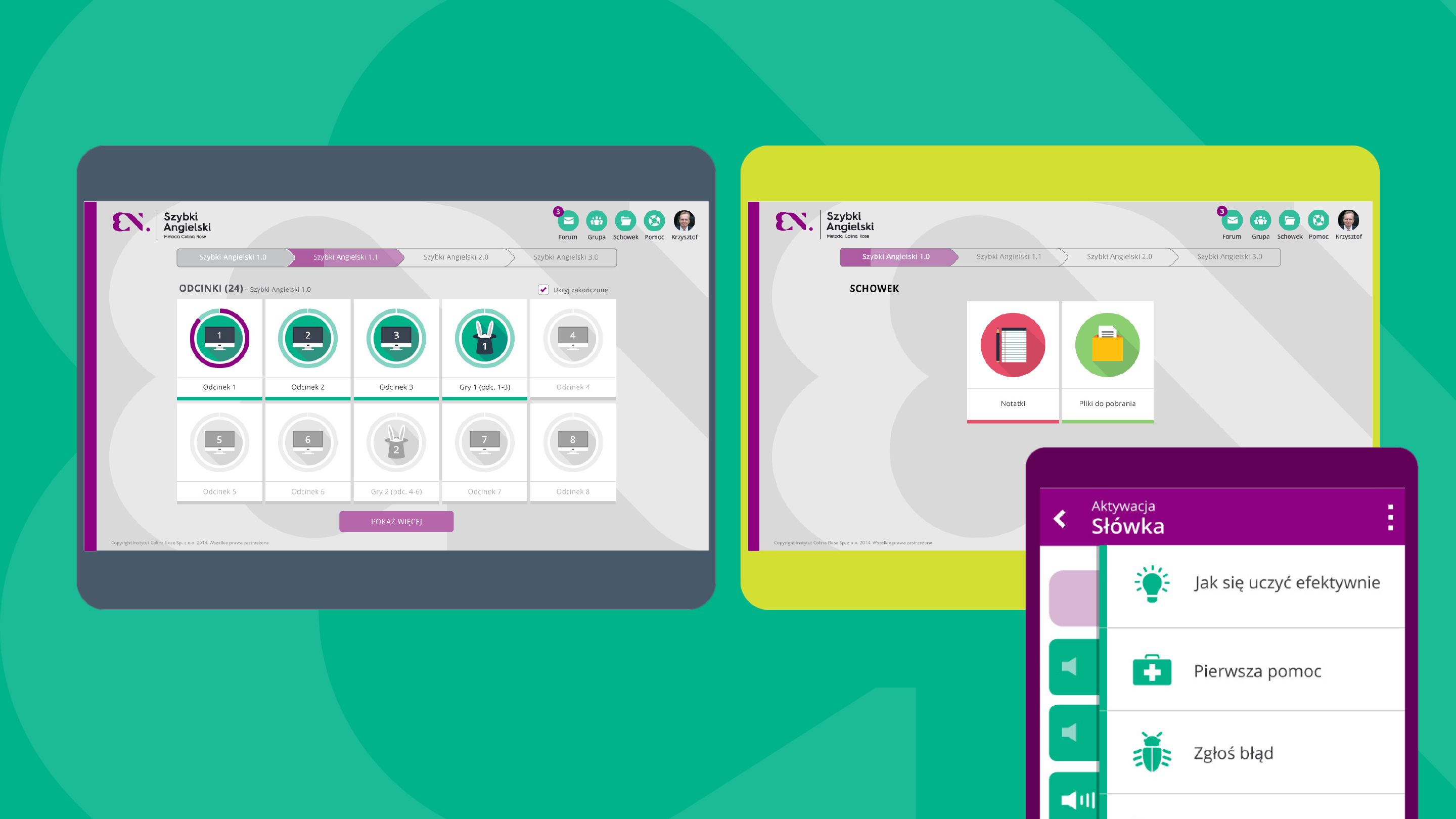 WAY ACROSS
peed was the starting point for us – because this is what differentiates the school from the others. So we chose "a way across" and created a logo which is composed of the abbreviation "EN". The letter E seemed to be waiting to get a heart shape. The letter "N" was in such a hurry that it lost its part, but luckily the dot was there to stop them all.
The cheetah as the fastest animal became the brand hero – it symbolizes the main message.
COMPLEX RENOVATION
We took care of all the materials necessary for running the school and promoting it – starting from the most important e-learning platform, leaflets, covers of the set of course books with illustrations and team of main characters and ending with company cars and outdoor advertisements.
'2014