LIKE FATHER, LIKE SON
Extraordinary genes, great personality and enormous passion for cooking. His speciality is modern Polish cuisine. Jakub mixes it with other culinary traditions.
Nevertheless, he has fondness for simple tastes which he remembers from his childhood. He can cook splendidly – making use of his heart and talent.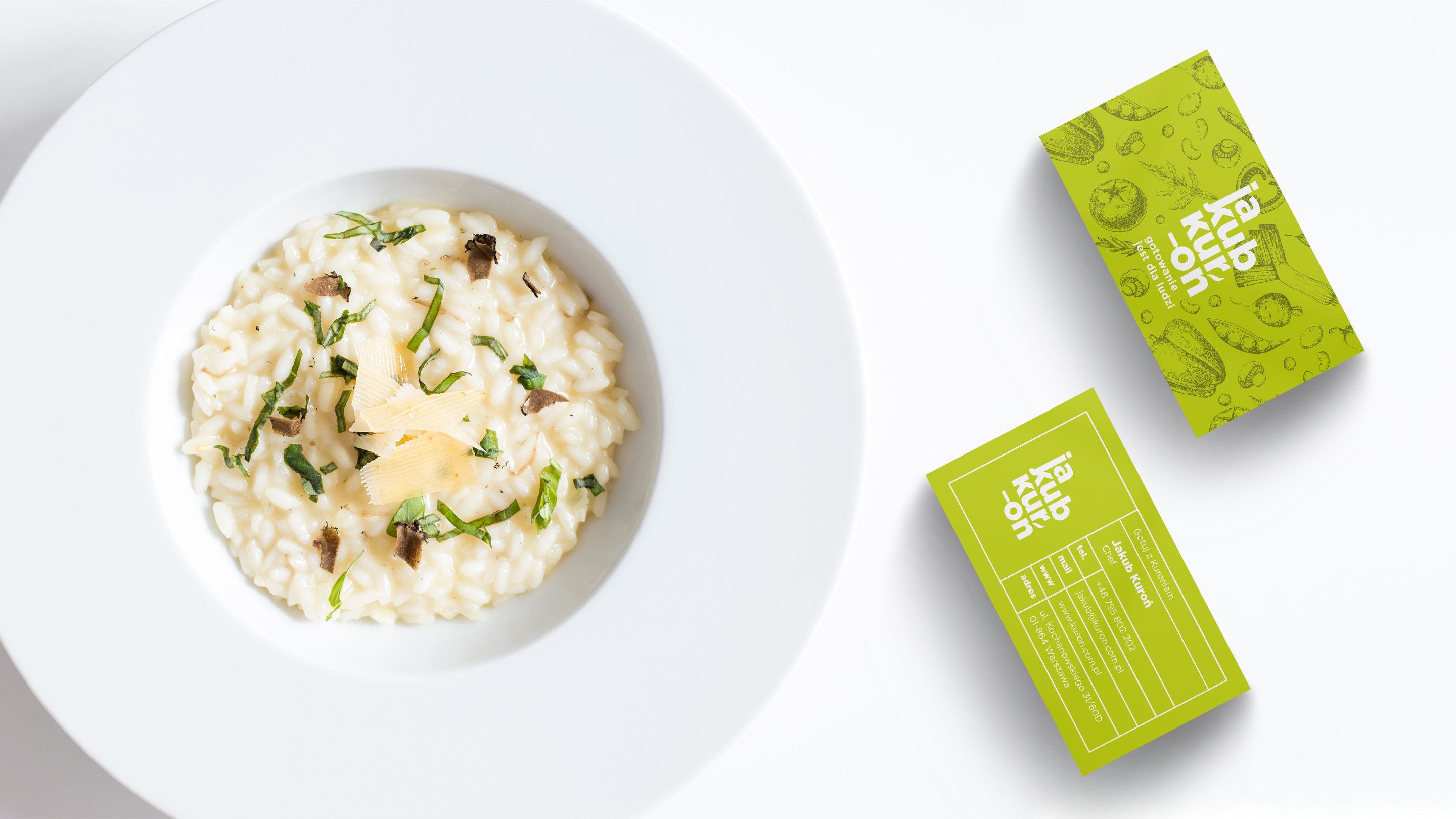 COOKING IS ME
We created a logo which refers to the fusion of flavours in a provocative way. We made use of the first letter of the name "JAKUB" to emphasize the fact that cooking reflects the man who is into it.
We change the famous saying of Louis XIV of France and we are right. Because his way of cooking is friendly, modern, sophisticated, full of fantasy and… a bit nostalgic.
The other materials of the visual identification and a new website containing a recipe database are compatible with this concept.
'2016