BEER FOR GEEKS
This is just a freak challenge. For a new brand of craft beers we designed a variable logo which adapts to the required situation and style.
Experimental labels were created in close cooperation and strict audit run by the chief geek of Beer Republic. The geek was very pleased, he smiled under his mustache, muttered something about high ranges. The audience went crazy clicking with approval until the anti-reflective glasses fogged up.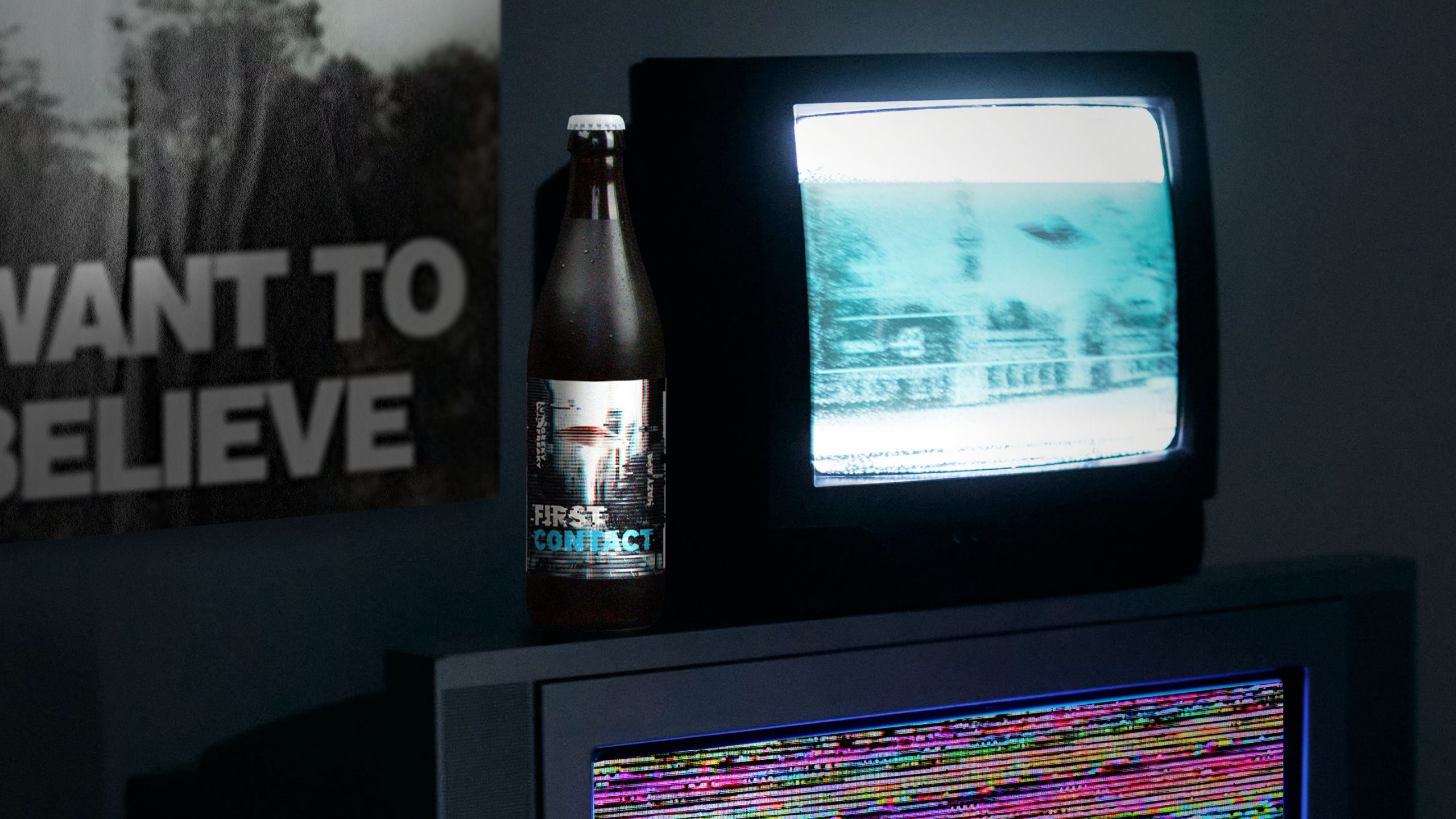 HELLO EARTHLINGS
The first "First Contact" label from the Lazy APA is a nod to old movies about the alien invasion of our planet.
"Sorry for the defects," one might say, but the interfered image is not our fault. It's by the spaceship's landing.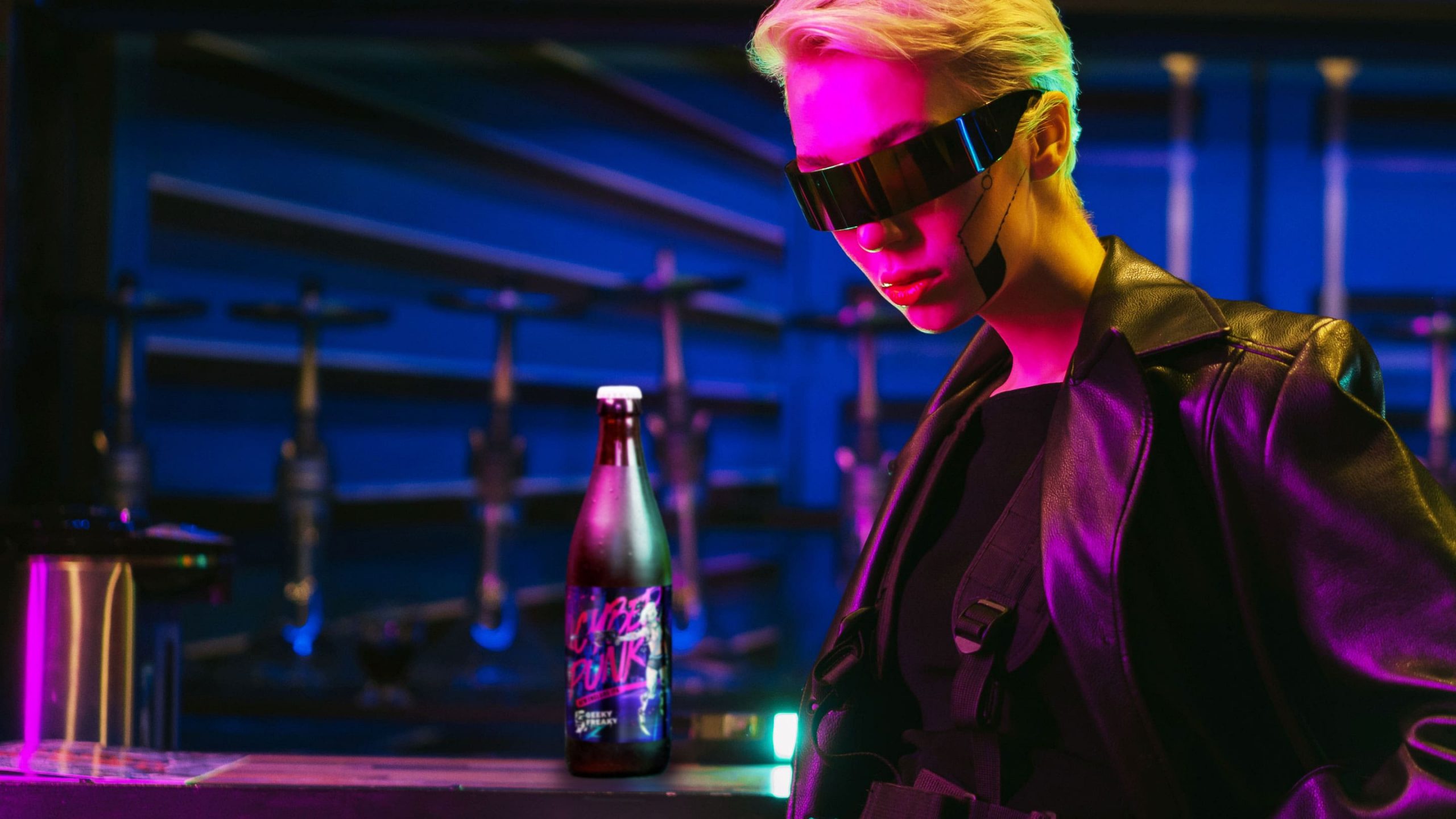 CYBERPUNK RULES
The second label – cyberpunk well-equipped fighter. Printed on a holographic foil, it made more than one night owl palpitating, not to mention the sensations after tasting a golden NE IPA-style drink.
We are waiting for more challenges from Geeky Freaky. We are ready, and you?
Since 2020