METAMORPHOSIS PART 1
More means more space – space for opportunities.
This is why the space theme is present in the new version of their identification. "Sky is no limit"!
We were trusted by a PR agency and commissioned to prepare a total change of their image. We created a new logo and emphasized the meaning of the word "more". We also designed the website and marketing materials. And it was not the end, just a transition stage…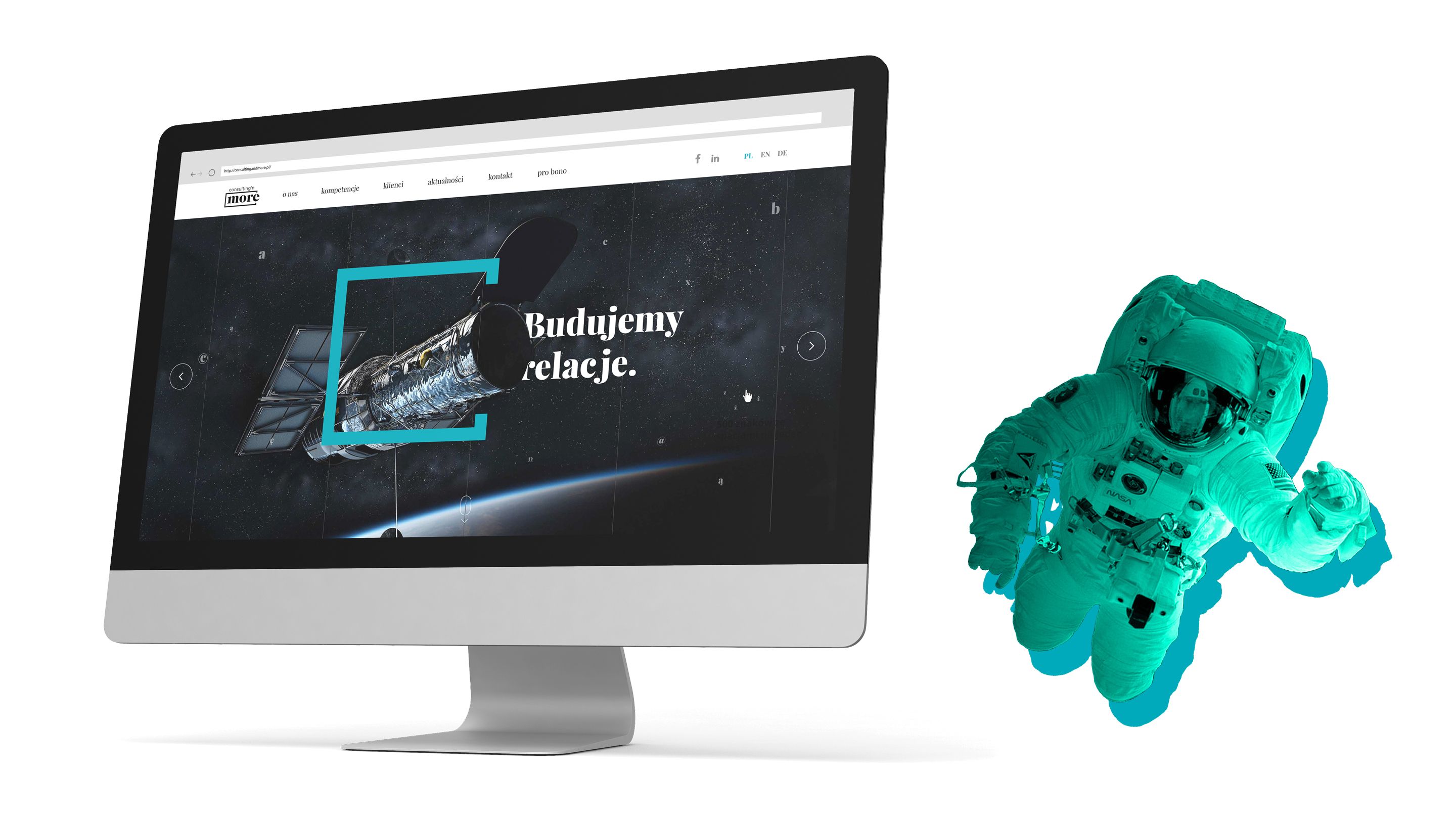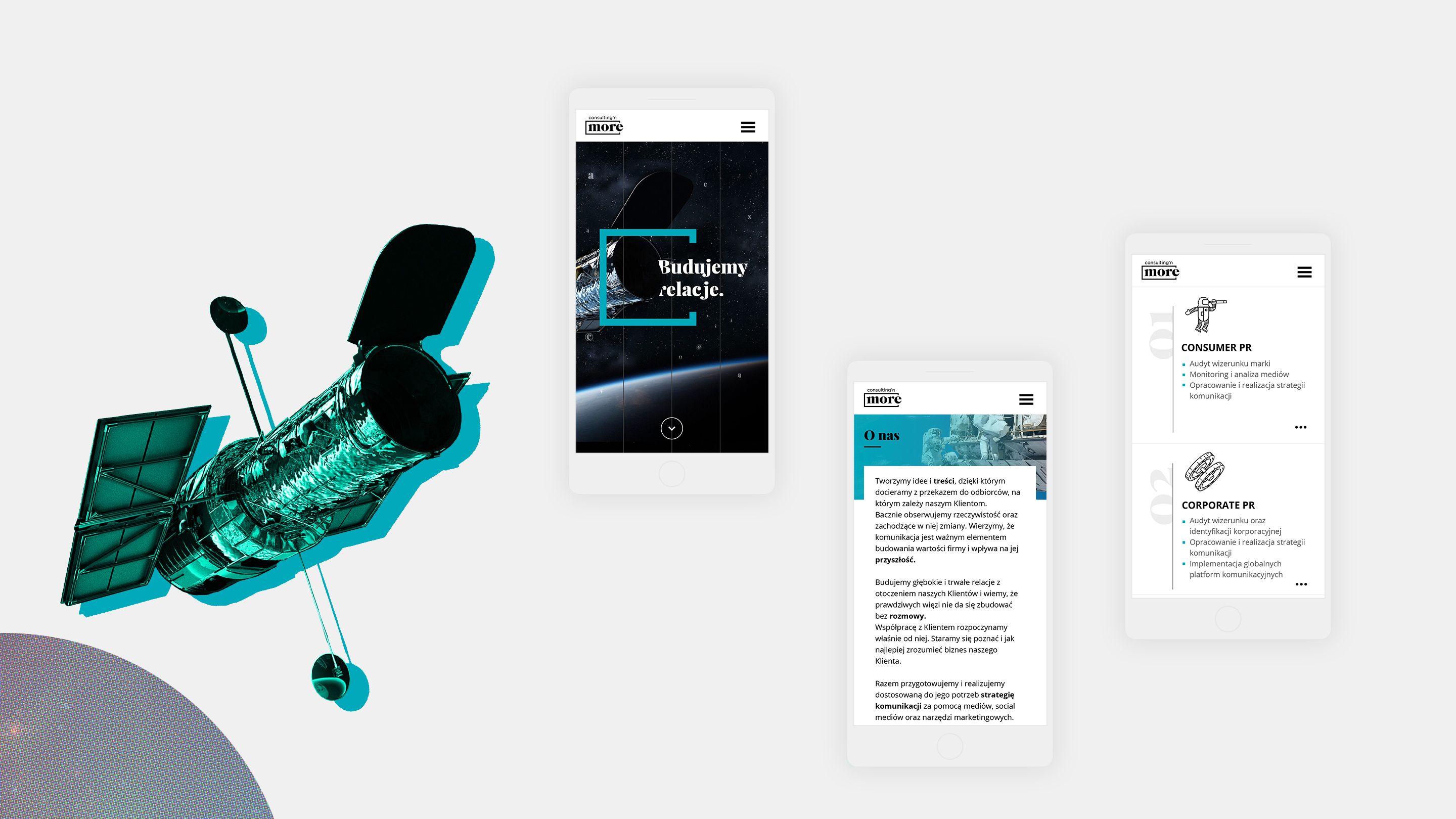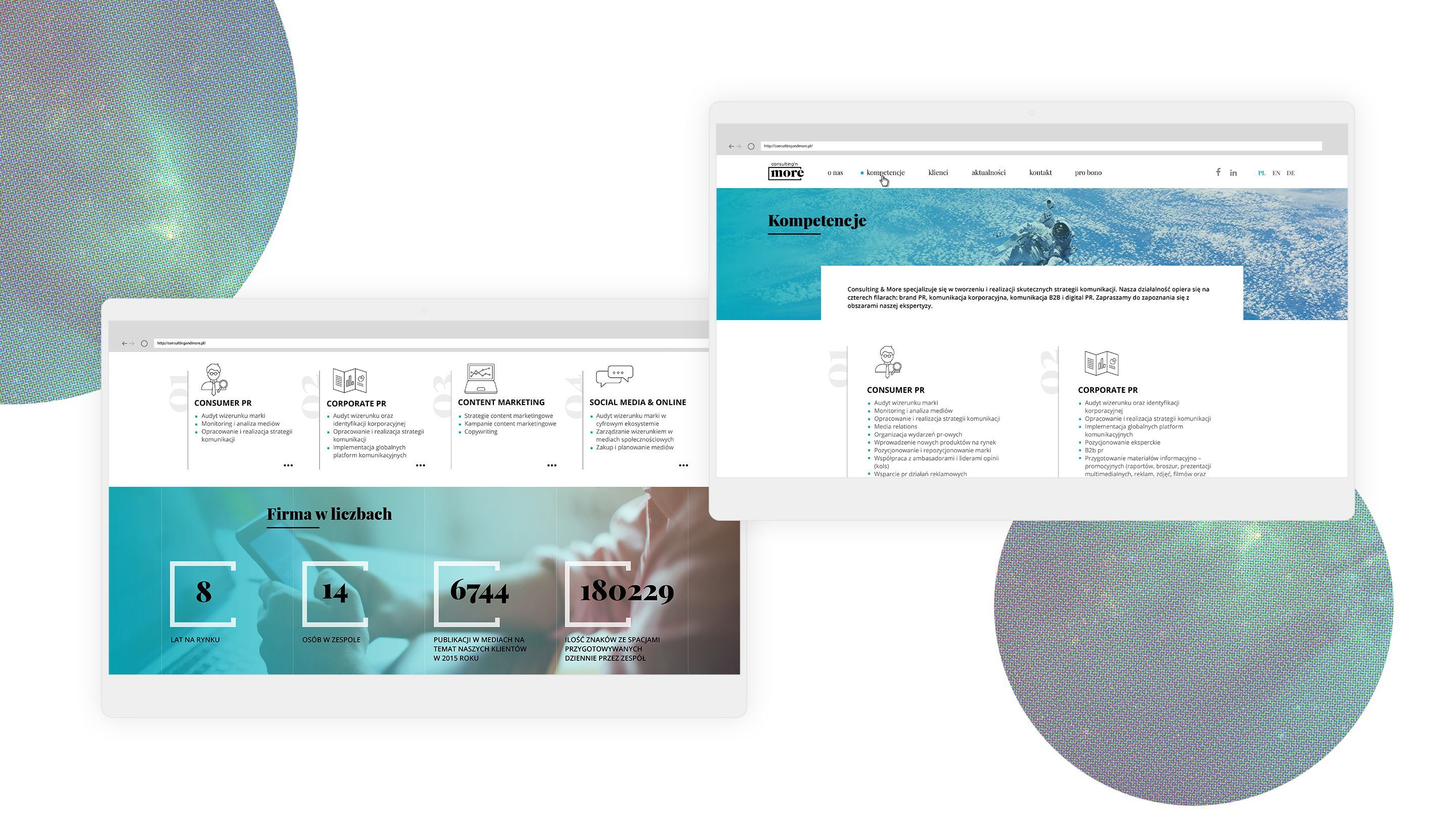 METAMORPHOSIS PART 2 – REBRANDING OF REBRANDING
The company is currently changing their activity profile and in accordance with the plan deletes the word "consulting" from its name. Thereby there is much more to do.
From now on we cooperate with "More communication agency". This is another stage of making their logo's typography simpler. The colours change as well and become much more energetic. You'll see it soon.
'2019